Nintendo has announced something that plenty of fans have wanted for a while now, but that we frankly thought we'd never see- they're heading to mobile platforms.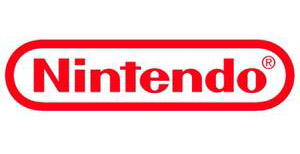 iOS and Android gamers rejoice, Nintendo is coming (sorry Windows Phone crowd). The gaming giant has announced a partnership today with mobile publisher DeNA to " develop and operate new game apps based on Nintendo's IP, including its iconic game characters, for smart devices". The deal works well for both parties as DeNA gets to work with Nintendo's nearly irresistible catalog of properties and Nintendo finally gets to sink their teeth into that delicious (and profit-filled) world of mobile gaming.
Interesting to note, is that the wording in today's press release says that there will "only new original games optimized for smart device functionality" coming as a result of this deal. It then goes on to say that games published for the Wii U and 3DS will not be getting ports, which makes total sense. There'd be little reason to port a 3DS game for instance, when that console is already a portable and making its games available on mobiles would kind of gut its fan base.
What's not included though, are back-catalog games. Titles like those that have appeared on the NES and SNES aren't mentioned at all in the release, which leads me to believe that there's still hope that some older 'classics' might have a chance to appear on phones and tablets. And even though it does specifically say that DeNA would be involved in all "new" experiences tailored to mobile handsets, I wonder if Nintendo itself might be interested in jumping on the publishing bandwagon to get games like The Legend of Zelda and Super Mario Bros onto iPhones and Android sets.
I can't imagine that the audience for such releases would be, in any way, 'small'.
Also announced today, is a subscription service that will stretch from smart devices, all the way through the PC, and onto the Wii U and 3DS. DeNA will also be involved here and it looks like this will be the successor to the Club Nintendo program that was recently scrapped. The service will launch this Fall, and it's unclear right now whether or not it'll have a cost attached to sign up.
Worth noting too, is that these agreements between the two companies is more than just paper-deep. Nintendo actually has acquired 15,081,000 of DeNA's treasury shares, which is about 10% of their company. In turn, DeNA has acquired 1.24% of Nintendo ("1,759,400 of Nintendo's treasury shares"). These deals cost both companies 22 billion yen a piece, which is no small potatoes and further goes to show that all parties involved are expecting some very big things to come out of this joint-partnership.