The exciting FPS Soul Axiom is coming to the Xbox One later this year.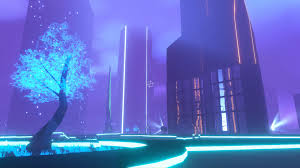 From the development team at Wales Interactive comes Soul Axiom. This title is a FPS and takes place in the future. The year is 2027 and humanity has created a path to immortality. In the future there is a place called Elysia. People in the future are able to cheat death by uploading their memories and dreams to a server. This server is called Elysia. In Elysia, people can live forever through their memories and dreams in a digital afterlife.
While exploring Elysia, players will have to journey through the darkest of secrets as they uncover the mysteries of their souls, their adventures and ultimately, themselves. This sci-fi FPS will explore the darkest places as players search for answers to this adventure. In the end, Elysia will slowly unveil the mysteries behind the journey through the digital afterlife.
Soul Axiom has been described as Bio-Shock meets Tron. The aesthetics for this game are beautiful and will captivate the gamers across the world. So get ready to explore the digital afterlife and solve all the mysteries surrounding Elysia. Soul Axiom is out on Steam Early Access and will be released to PC, Mac, Linux sometime in Q2 2015. Look for a console release later this year.
Follow me for all your Xbox news @docbrown303