Take a look at the new batch of screenshots displayed for the upcoming sequel to Bravely Default, Bravely Second.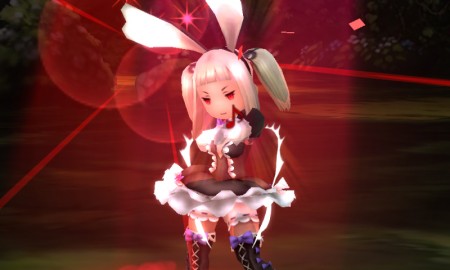 Perhaps it's just my imagination but it does look like there's a bit of graphical polish in Bravely Second. The 3D models look more clear, with less jaggies on them. It could just be the fact that these are high res screenshots, or I'm just seeing things, in any case they look good. Here we have the first few shots of Magnolia in battle, something that we haven't gotten a glimpse of until this point. She sports some of the returning jobs, such as dancer and valkyrie. Hopefully we'll get to see more of Magnolia in her freelancer form later on. Other shots include locales like Ancheim, and the inside of the Crystal Orthodoxy church, all beautiful looking and true to the Bravely Default series' style.
Magnolia looks good in all of the job outfits, she seems to pull everything off well. No doubt we'll get to see more jobs in the future, hopefully some of the main ones like white and black mage. Be on the look out for more Bravely Second news in the next coming months, as Square Enix ratchets up the torrent of new information.
Source: Gematsu