We sorted through the cosplay of last weekend's New York Comic Con and picked the best of the best for your ocular perusal.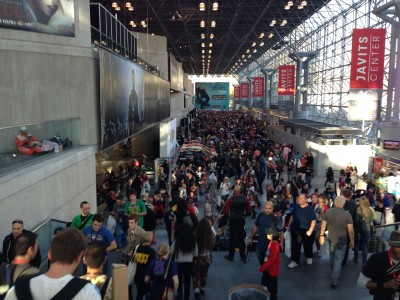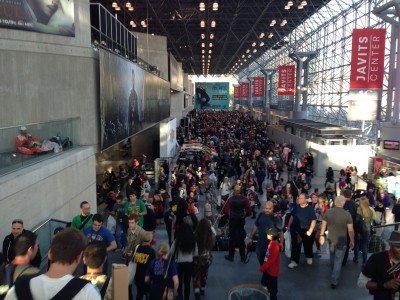 Almost as big (if not the same size- it's debatable) as the famed San Diego Comic Con International, the New York Comic Con has exploded in the six or so years since its frosty February debut. Now taking place in the NYC Autumn, the show has become a fast favorite of folks who regularly make trips to all the big 'Cons and also those who are local to one of the biggest cities on Earth and don't make it to the West Coast in July.
I know more than a few fans who've never made it to the SDCC and, for them, the New York show is a monster event. But like I said, it's kind of become that for everybody. You'll see some of the biggest companies in gaming, comics and film displaying on the show floor at the Javits Convention Center- and you'll also see some cosplay that rivals anything you're likely to see anywhere.
I was floored by quite a few of the costumed show-goers in attendance at the show… Actually, now that I think about it, I didn't see anywhere this many fans dressed in costumes this good at SDCC. So with that, here are the best-of-the-best of what I saw in my four days at the New York Comic Con- enjoy!