IDW Limited announced today that their Star Trek ongoing series will be all packaged up and beamed into stores in a trio of hardcover, deluxe format books called Star Trek: Where No Man Has Gone Before.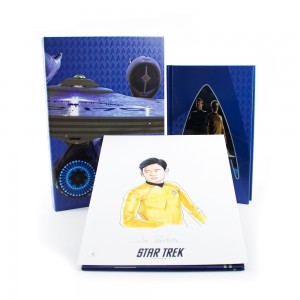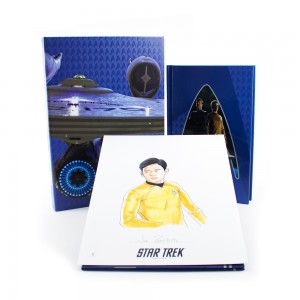 Under license from CBS Consumer Products, the new hardcovers will collect the first four issues of IDW's Star Trek series in a very cool looking package autographed by the creative team of writer Mike Johnson and artists Tim Bradstreet and Joe Phillips.
"There is no better fan base than the Trek fans," Says series artist Joe Phillips. "When we were asked if we'd like to participate in this limited-edition line, the answer was an instant YES. To be able to take the time to do hand-drawn pieces that I knew would end up with happy fans was a thrill. And seeing the new design for the book is just awesome."
Along with issues 1-4 of the comic, Star Trek: Where No Man Has Gone Before will also include some special additions on which version you pick up, the aforementioned signatures and special artwork from the creative team being a part of that. All the books are signed by Johnson, Bradstreet and Phillips (including the standard 'red label' edition) while the 'black label' version features artwork from Bradstreet. The 'blue label' is actually the rarest of all of them and showcases an honest to goodness full-color, hand-drawn piece of artwork from Phillips.
"It's a book we're very proud of," Says IDW Limited Director Jerry Bennington. "Star Trek is a title with a huge history behind it. There are expectations from the fans when you do something in this storied universe. I believe we'll blow those expectations away with this book."
Speaking as a Trek fan from way back, this is pretty awesome. Of course, awesome doesn't come cheap. The red label edition clocks in at $125 USD, the black label at $300 and the blue at $450.
Want one? Star Trek: Where No Man Has Gone Before is up for preorder now and is expected in stores soon from IDW.