According to the NPD sales charts, the Xbox 360 led the pack with 130,000 consoles sold, holding 42% of current gen console sales in April.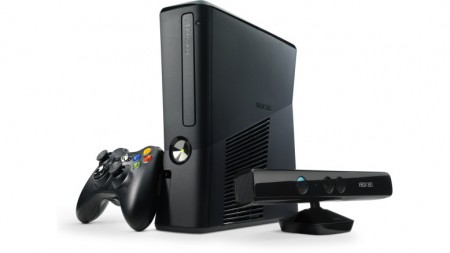 The company raked up $208 million from hardware, software, and accessories. Regarding game sales, the numbers went down a bit, but according to NPD analyst Liam Callahan"April launches in 2013 fared much better than games launched in April 2012, up 118% in unit sales and 130% in dollar sales."
The top selling game for the month belongs to NetherRealm Studios and their latest product, Injustice: Gods Among Us. Injustice marks the first time in a while that a fighting game held the top spot on a sales chart. The last, coincidentally, was Mortal Kombat.
Looks like Superman will in fact take over the world! My only hope is that I will get a sweet Regime costume and a set of cheap keepaway attacks!
Here's the list for those interested:
Injustice: Gods Among Us (360, PS3, NWU)**
Dead Island Riptide (360, PS3, PC)**
BioShock Infinite (360, PS3, PC)**
Call of Duty: Black Ops II (360, PS3, PC, NWU)**
Defiance (360, PS3, PC)**
Luigi's Mansion: Dark Moon (3DS)
NBA 2K13 (360, PS3, WII, NWU, PSP, PC)**
Skylanders Giants (WII, 360, PS3, 3DS, NWU)**
Lego City Undercover: The Chase Begins (3DS)
MLB 13: The Show (PS3, Vita)
For more on the latest sales, and more on Injustice, keep it locked here on Brutal Gamer!
Source: IGN