Yes, Godzilla as in Godzilla. The famed movie monster had a Marvel run of his own in the 70s, and now those books are getting collected.
*Godzilla roar*
The year was 1977, and one of the biggest comic book publishers in the world was about to bring one of the biggest movie monsters in the world to the printed page. From the creative team of Doug Moench and Herb Trimpe, Godzilla was just one of the movie series' that Marvel adapted back in the era, but unlike with titles like Star Wars, it didn't last all that long.
While the run was only two years, Godzilla was mighty eventful, and actually crossed over into the Marvel U proper. Yes, the big guy tussled with the likes of The Avengers, Spider-Man, and even Devil Dinosaur. If you've never read those classics, then you might be interested in what Marvel and Toho are set to bring to stores in about a year's time.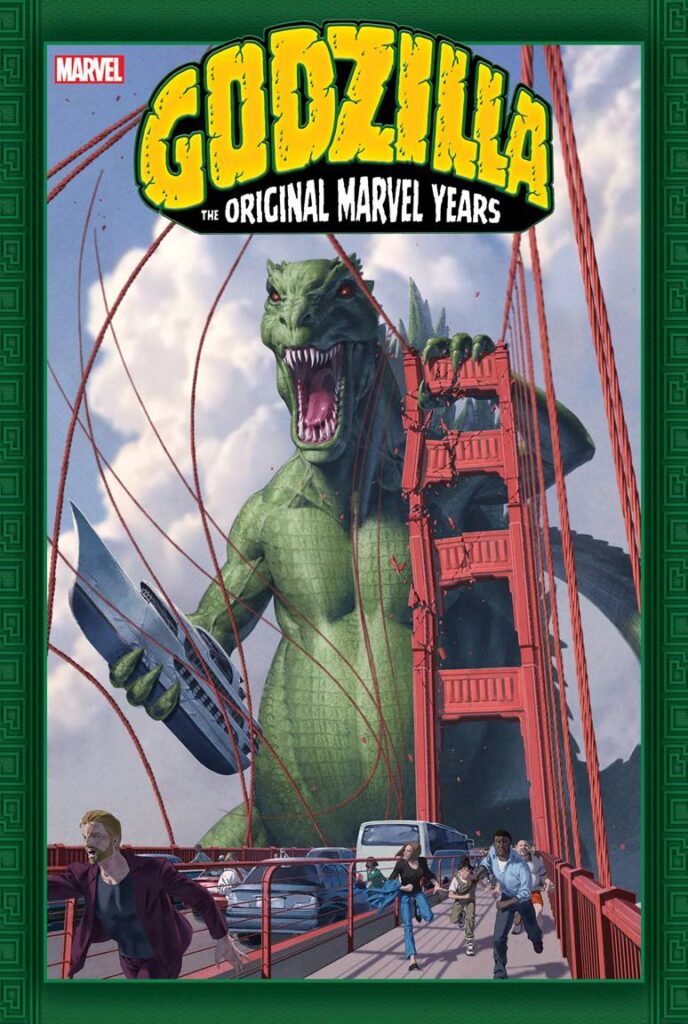 As you can see above, that'll be Godzilla: The Original Marvel Years. An omnibus that will be packed with all 24 issues of the original series, the mighty tome will offer each story "gloriously remastered and presented in color for the first time".
Godzilla rises from the depths in the United States — and the Marvel Universe! See the towering scourge of Tokyo march across America and battle some of the best and brightest the House of Ideas had to offer, including the Fantastic Four, the Avengers, the Champions, Nick Fury and the mechanized monster fighter, Red Ronin! Godzilla goes west, travels through time to battle Devil Dinosaur, and hosts one of Spider-Man's most gratuitous guest-shots ever — but when Godzilla is shrunk down to miniature size, the terrible titan proves it can still be a tiny terror! Plus: Aliens, mutants, mad scientists and epic kaiju clashes with Godzilla's fellow towering titans — including Batragon and Yetrigar!

Marvel Comics press release
Featuring a standard cover from Junggeun Yoon, Godzilla: The Marvel Years will feature not one, but two variants from its original artist, Trimpe. Those will be a "Direct Market Exclusive First Issue Variant Cover" and a "Direct Market Exclusive War of the Giants Variant Cover". All three will arrive in stores next October, just in time for a little monster mash.