Celebrating the books that the show is based on, Image Comics will be releasing a series of The Walking Dead box sets.
World of the dead
The Walking Dead has become an absolute television sensation over the years, with not just multiple seasons of the original show, but plenty of spinoffs too. Some of those have actually just started too, so the world of the walker has plenty of unlife left in it.
All of the above though, came from one incredibly successful comic book series from creator Robert Kirkman. That book was an Image Comics mainstay for years, served in black and white and showcasing deep and interconnected tales of the post-apocalypse. Of course, it also goes without saying that all of that was supplemented with more than a bit of walker-fueled blood and gore. Now fans of that book, which ended its run in 2019, will be able to grab one massive collection of box sets for their own libraries.
Image Comics has revealed a look at the sets today, with each one containing multiple graphic-novelizations as they were originally presented.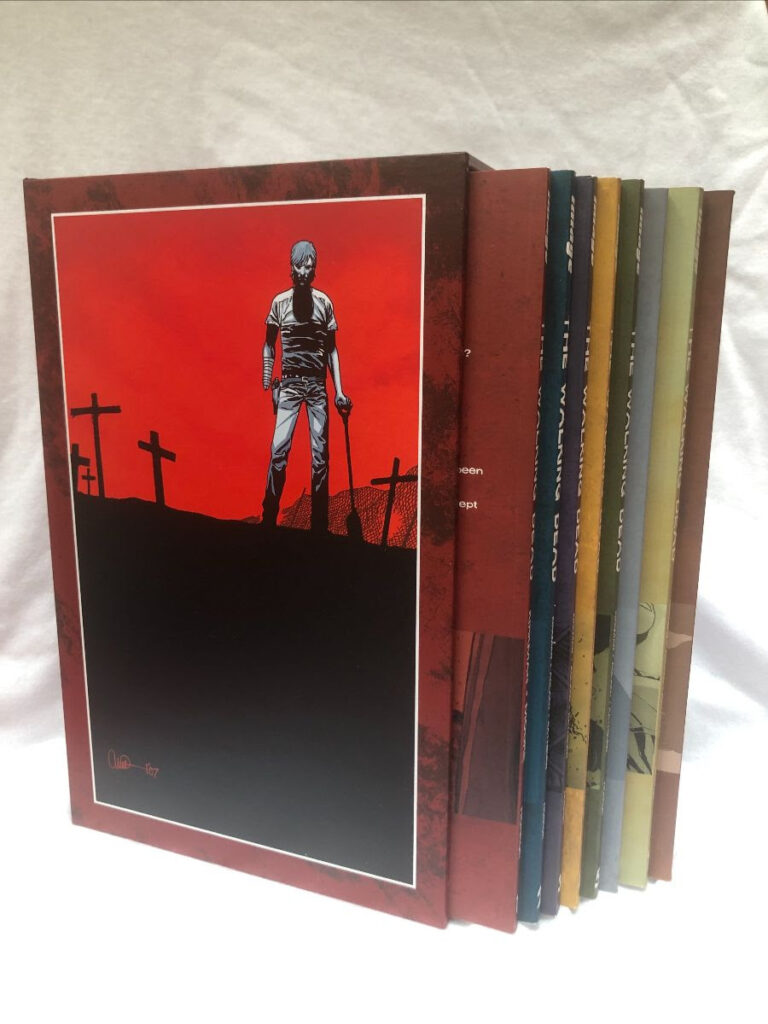 These stunning specimens will hold the original black & white trade paperback volumes of the long-running, Eisner Award winning comic book series into four affordable packages. The Walking Dead 20th Anniversary Box Set #1 will include volumes 1-8 (featuring art by Tony Moore and Charlie Adlard), The Walking Dead20th Anniversary Box Set #2 will include volumes 9-16 (featuring art by Adlard), The Walking Dead 20th Anniversary Box Set #3 will include volumes 17-24 (featuring art by Adlard), and The Walking Dead 20th Anniversary Box Set #4 (featuring art by Adlard) will include volumes 25-32.

Image Comics press release
Look for all four of the box sets to hit stores in October, with launches prepped for each week next month. That should make for one heck of a Halloween season. Scroll down to see how the weeks break down, complete with links to grab copies for yourself.