In a first for a Sonic the Hedgehog title, Sega's Sonic Superstars pits player vs player in a Battle Mode offering 4 styles of play.
Rock 'em Sock 'em
Now, to be clear, you're not likely to mistake Sonic Superstars for a fighting game. A replay of Sonic: The Fighters is not what the new Battle Mode is all about… thankfully. Instead fans can expect a 4-pack of 'versus' types that'll supplement Sonic Superstars' platforming action. Each one of those will offer something different and a new way to play against your pals.
Players will pick and customize a Metal Fighter to start off, then jump in and compete in a trio of rounds against foes. These rounds will be randomized, so you won't know what's coming next, and will consist of styles both typically "Sonic" and some pretty new ideas for the franchise.
Winning and overall placement mean being awarded points, and the most points accrued after the 3 rounds are done, wins the whole shootin' match.
Here's a look: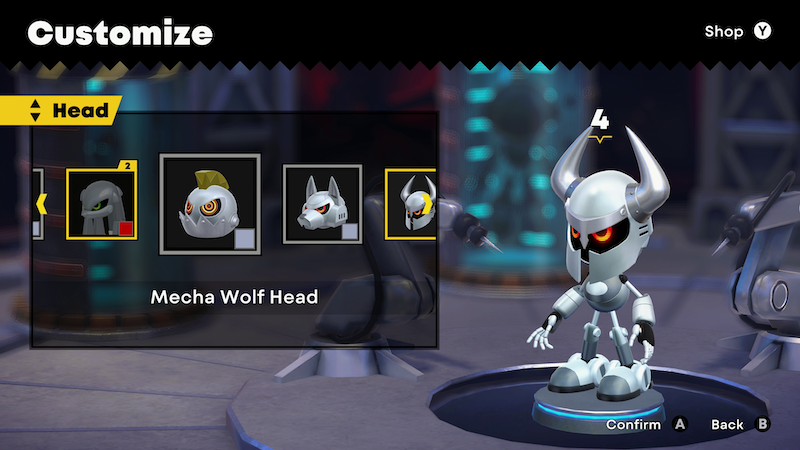 Race – Reach the goal before the other players.
Zap Scrap – Shoot bullets to attack other players. Points are added when you damage an opponent and decrease when you take damage. Open an item box to earn a single powered up bullet.
Star Snatcher – Collect stars within the time limit. You will lose one star if you take damage.
Survival – Stay on the stage until the end while avoiding cannonballs flying from the back of the screen. The scaffolding will collapse if it is hit by a cannonball, or if you stay in one place for too long. If you fall off the screen, then you are out of the game.
Sega press release
Along with winning rounds, players can also win Medals for their Metal Fighters in Battle Mode, and then turn those around to buy more parts in the game's shop. These parts are just for fun though, changing the cosmetics of Metal Fighters, but not their abilities. Also kind of neat is that Battle Mode is fully playable in solo and couch-multiplayer style as well, just without the Medals functionality.
However you're looking to play, Sonic Superstars is almost here. The game drops onto the Switch, PC, and Xbox and PlayStation platforms next month, on October 17th, 2023.