Some of the most widely respected and iconic superhero animation of all time is on the way to home video with Max Fleischer's Superman.
Look, up in the sky
Is it fair to say that Max Fleischer's Superman cartoons are just about as ubiquitous as something can be without an official release? The classic 1940's cartoons haven't appeared at retail in ages, and yet are still looked upon with awe, popping up over and over again in snippets on social media.
It's easy to see why of course, since the animation is almost unbelievably good… and I mean for the modern age. Factor in that this is stuff from 80 years ago that we're talking about and it's all that much more impressive. Now thanks to Warner Bros Discovery, all 17 of those shorts are going to get a new lease on life.
Brought right from the "original 35mm source elements", the cartoons have been remastered and collected into a box set called Max Fleischer's Superman 1941-1943. That collection is loaded with 4K 16bit scans of each episode, with a 1.37-to-1 aspect ratio. Warner's says that the result is a "pristine" restoration, and brought back "to the animators' originally intended production quality".
Episodes include: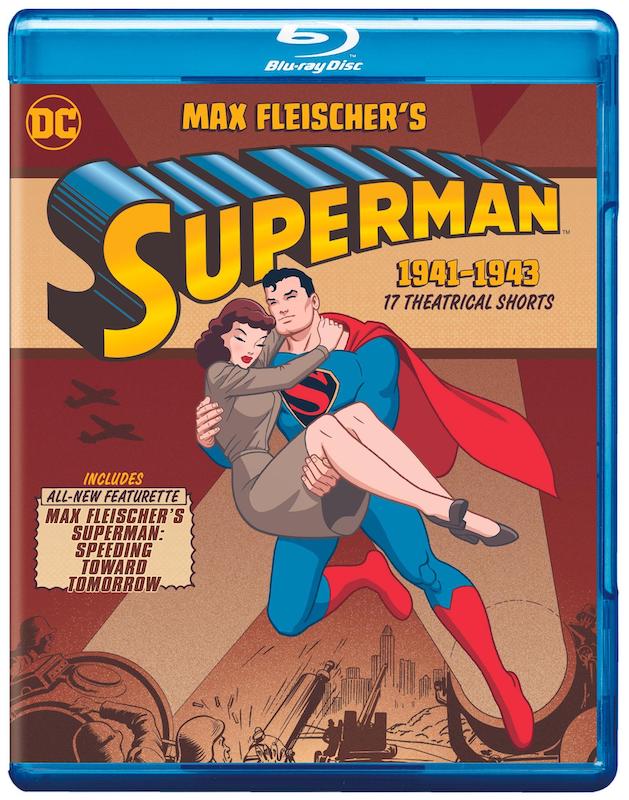 Superman (Mad Scientist) – 9/26/1941
The Mechanical Monsters – 11/28/1941
Billion Dollar Limited – 1/9/1942
Arctic Giant – 2/27/1942
The Bulleteers – 3/27/1942
The Magnetic Telescope – 4/24/1942
Electric Earthquake – 5/15/1942
Volcano – 7/10/1942
Terror on the Midway – 8/28/1942
The Japoteurs – 9/18/1942
Showdown – 10/16/1942
The Eleventh Hour – 11/20/1942
Destruction, Inc. – 12/25/1942
The Mummy Strikes – 2/19/1943
Jungle Drums – 3/26/1943
Underground World – 6/18/1943
Secret Agent – 7/30/1943
The set stars the voice talents of Superman radio show actors Clayton "Bud" Collyer and Joan Alexander as Superman/Clark Kent and Lois Lane, as well as Jackson Beck as Perry White, and a a full additional cast. Special features will include a trio of featurettes dedicated both to the source material, and superhuman heroes from throughout history.
Max Fleischer's Superman 1941-1943 will be on both digital and Blu Ray formats this coming May the 16th.