Maybe the biggest Boba Fett collectible ever produced is on the way from Sideshow, with a life-sized bust based on his appearance in The Mandalorian.
Fate sometimes steps in
When The Mandalorian first aired, it was a pretty well-established theory that it was actually Boba Fett behind his helmet. Of course, we ended up meeting a completely new character with Dinn Djarin, but that didn't stop the Fett-train.
Fans of the believed-dead bounty hunter got to see him back in action come season 2 of the above show, as he reclaimed his armor. But that was just the start, as Boba also set off for his own spinoff.
Of course, with the reintroduction of Fett, there's been a ton of merchandise too. That's included action figures, comics, statues, and what might be the biggest (and maybe coolest) Boba Fett collectible of all time.
Courtesy of Sideshow, comes a monster 1:1 bust of the man himself, suited up in his scarred-armor as seen in The Mandalorian.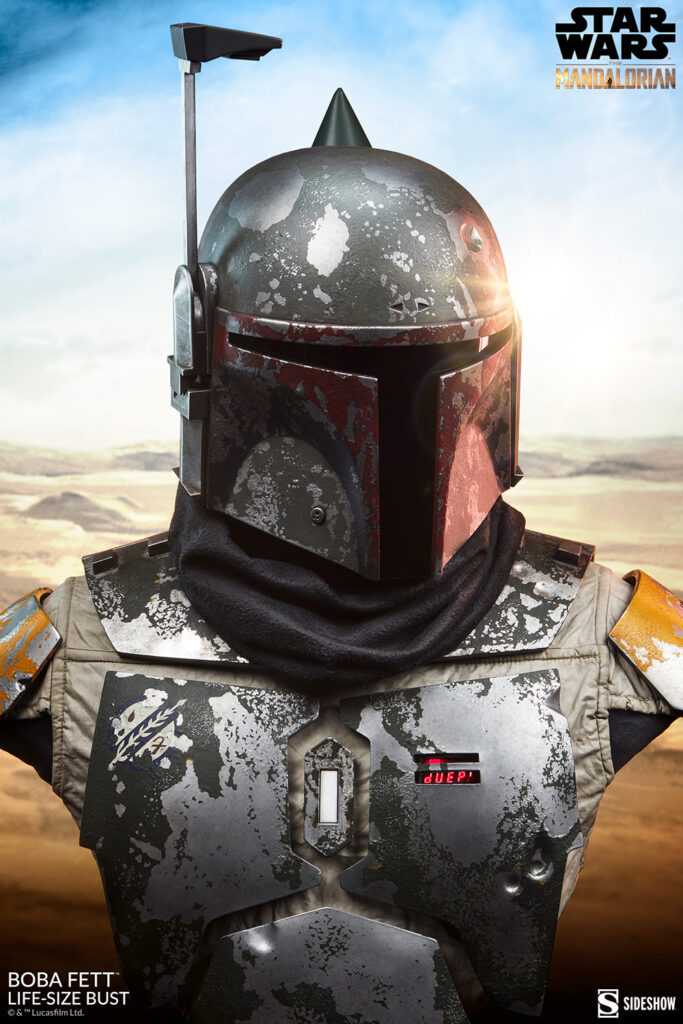 Boba Fett's masterfully painted and weathered armor alludes to his many battles and his eventual escape from the dreaded sarlacc pit™. His updated costume has a sculpted undersuit and scarf, and his jetpack is mounted on his shoulders to complete his signature look. Furthermore, the articulated rangefinder, digital chest plate, and jetpack have additional light-up elements to further enhance your display.

Sideshow press release
Sideshow teamed with Legacy Effects for the piece, which looks to be incredibly detailed. As you can see, Fett's armor has peeling paint and is heavily weathered. He does feature his neck scarf and jetpack as well, looking fresh from the fight against Moff Gideon's Stormtroopers.
Pre-orders are open right now for Boba Fett, with the bust scheduled to ship some time between this November and March of 2024. He's priced in at $2050 USD.