Longtime DC Comics fans will get a kick out of this one, as Filmation's long-lost The Adventures of Batman cartoon is being remastered.
Before the Super Friends…
You might have seen that cover and immediately thought of Super Friends. I know I did. But that's not what we've got here from Warner Bros. Unlike the aforementioned, and the Super Powers toy line that spun out of it, Filmation's The Adventures of Batman goes back just a little farther than the 80s.
Debuting On September 14th, 1968, The Adventures of Batman was kind of like the Batman cartoon of the 90s. And I mean that, as in it effectively created a whole animated DC Universe. The Adventures of Batman starred Olan Soule as Batman, and none other than Casey Kasem as Robin. Veteran actor Ted Knight portrayed Commissioner Gordon and Jane Webb was Batgirl.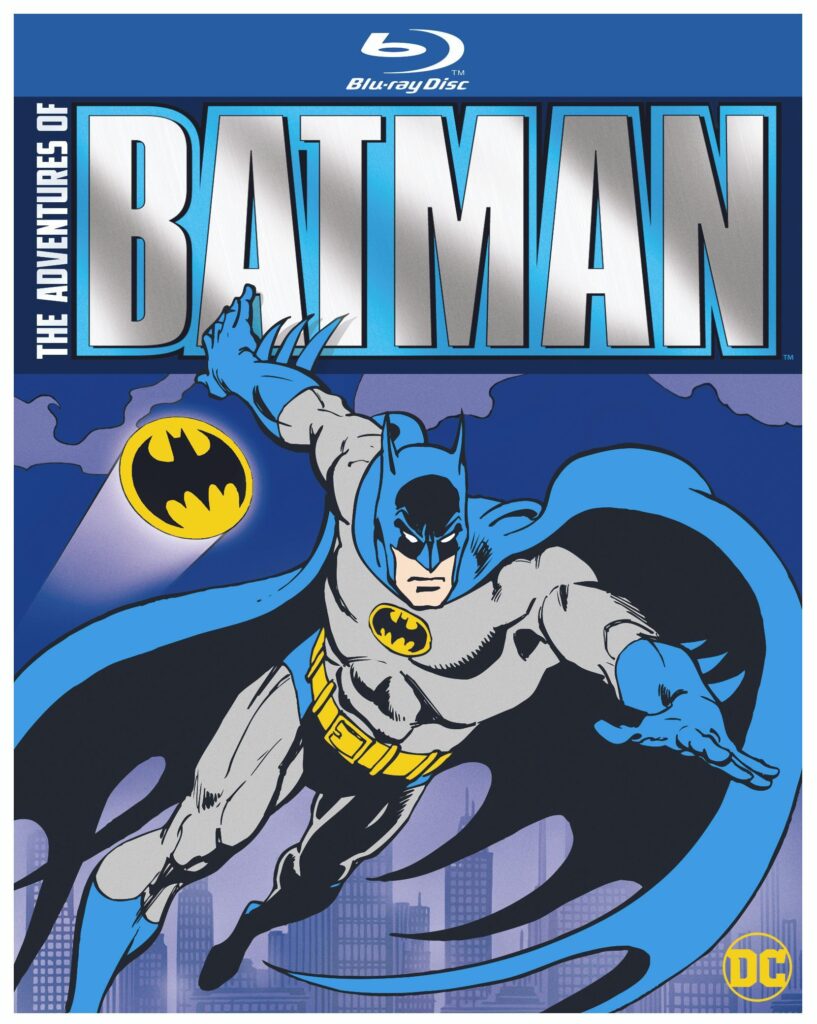 If those names sound familiar to you, in association with Batman, it might be because Soule and Kasem went on to play the same parts in a bunch of other cartoons. Those included the Scooby Doo crossovers, The New Adventures of Batman, and the iconic Super Friends show (along with all the different versions of that).
Aside from what came afterwards though, the show itself was a pretty deep one with a full cast of villains in addition to its starring heroes. "Penguin, Mr. Freeze, Catwoman, Riddler, Scarecrow, Dollman, Mad Hatter and Simon the Pieman" all starred in, uh… oh yeah, Simon the Pieman. Well, remember this came out in the 60s.
The 34 episodes in The Adventures of Batman: The Complete Collection are:
My Crime Is Your Crime / A Bird Out of Hand

The Cool, Cruel Mr. Freeze / The Joke's on Robin
How Many Herring in a Wheelbarrow? / In Again, Out Again Penguin
The Nine Lives of Batman / Long John Joker
Bubi, Bubi, Who's Got the Ruby? / 1001 Faces of the Riddler
The Big Birthday Caper / Two Penguins Too Many
Partners in Peril / The Underworld Underground Caper
Hizzoner the Joker / Freeze's Frozen Vikings
The Crime Computer / The Great Scarecrow Scare
A Game of Cat and Mouse / Beware of Living Dolls
Will the Real Robin Please Stand Up? / He Who Swipes the Ice, Goes to the Cooler
Simon the Pieman / A Mad, Mad Tea Party
From Catwoman with Love / Perilous Playthings
A Perfidious Pieman Is Simon / Cool, Cruel Christmas Caper
The Fiendishly Frigid Fraud / Enter the Judge
The Jigsaw Jeopardy / Wrath of the Riddler
It Takes Two to Make a Team / Opera Buffa
Re-forged into a 2 disc Blu Ray set, all of the above will arrive on shelves this coming February the 28th (2023). Fully remastered and in high definition, the collection will be priced in at $29.99 USD.