Dark Horse has had more than a few original stories featuring The Witcher, but it's an original story from creator Andrzej Sapkowski that's up next.
What is evil?
The creator of The Witcher, Andrzej Sapkowski has seemingly taken a bit of a backseat over the years. It might be arguable, but I'm pretty sure there are more than a few fans who know the property from the CD Projekt Red video games than anything else. And yes, that includes the original stories from Sapkowski.
At times, that has included Dark Horse Comics. The publisher has put forth a number of The Witcher tales of an original nature, after all. Not that that's a bad thing, but there are still Sapkowski originals that haven't adaptation.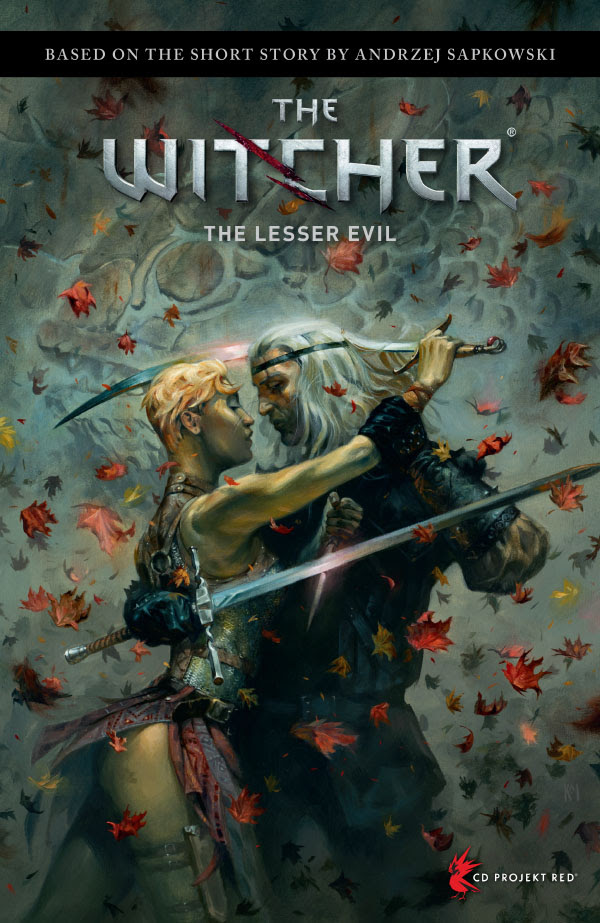 Well, if you're in the camp that would like to see more of the writer's work brought to comic books, you're in luck. Dark Horse has announced that The Lesser Evil will be coming to its line in 2023, and in hardcover format too.
In search of a reward, Geralt brings the carcass of a slain creature to a small town where he is told it may be of use to the local sorcerer—but the mage isn't who he is alleged to be. In hiding for his life, he requests Geralt's help in slaying the monster who seeks to murder him: a young woman said to have been born under the Curse of the Black Sun, a prophecy of inborn evil. He declares that she is more a monster than the creature presented before him. 


Geralt later encounters the woman, who asserts that it is the sorcerer who is the true monster—committing unspeakable crimes at the behest of his superstitious beliefs. With the boundaries blurred between the evil that is done and the evil done in return, Geralt is met with a quandary. The face of evil is ever-changing and his verdict, whether by choice or by force, can only lead to tragedy. 

Dark Horse Comics press release
Look for Andrzej Sapkowski's The Witcher: The Lesser Evil in comics shops this June the 21st, 2023, and in book stores on the 4th of July. The hardcover tome is up for pre-order right now too, and can be secured by heading to Amazon, Barnes & Noble, or your local comic shop.