Turtle Beach's Roccat brand has a fresh keyboard hitting the market, and it's going to be a bright one. And we mean that as in LED lighting. Lots of it.
You light up my life
Certain things are givens these days when you talk about PC gaming peripherals. Aside from the responsiveness of hardware, wirelessness, and thing of that sort, lighting has become ubiquitous. It's kind of in everything these days, like controllers, mice, and of course keyboards.
That last category might have been the first to feature LED lighting, years ago, but keyboards have certainly come a long way since. Take Roccat's newest, for example, which is loaded in almost every way you could think.
The Vulcan II Max includes a number of innovations, bells and whistles, not the least of which is its visual nature. This board is a bright one.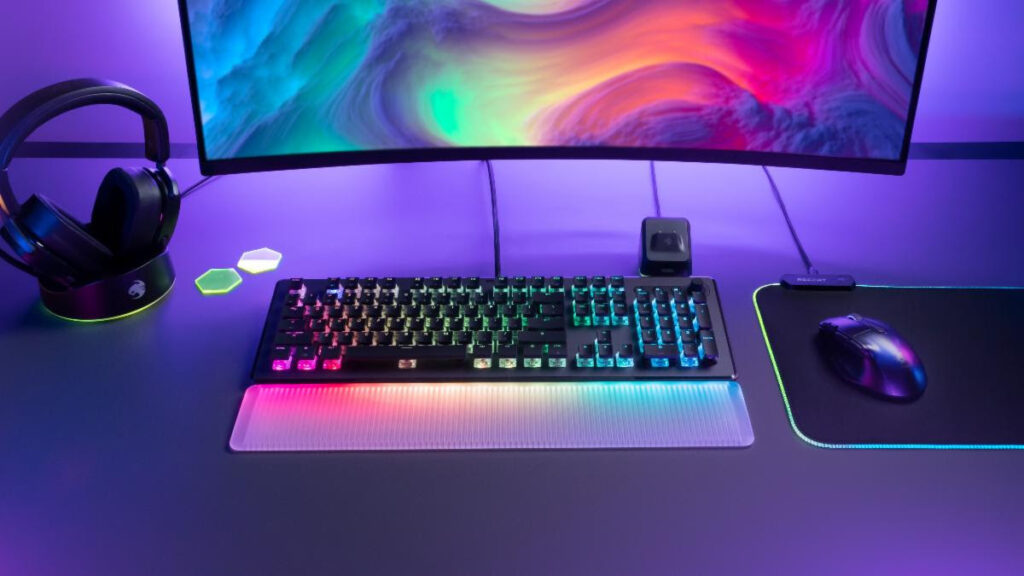 "Our new Max products offer PC gamers the ultimate in ROCCAT design, performance, and aesthetics, and the Vulcan II Max delivers on all fronts," said René Korte, ROCCAT Founder and General Manager of PC Peripherals at Turtle Beach. "From our super-fast TITAN II Optical Switches to the sleek design and stylish RGB-illuminated wrist rest, the Vulcan II Max is the fastest, most beautiful keyboard we've created yet."

René Korte, ROCCAT Founder and General Manager of PC Peripherals at Turtle Beach
Although the visual appeal carries quite the impact, this keyboard has got it under the hood too. The Vulcan II Max includes Titan II Optical-Mechanical Switches. And that means that they will offer the "ridiculously fast optical actuation speed with the feel of a traditional mechanical switch, plus the durability to hold up to a 100 million click lifecycle". A pretty impressive claim.
There's also a cool little innovation as goes that lighting, with a secondary mode. The Vulcan II Max is fully programmable, and the keys have a secondary lighting function, to denote "secondary key functionality". That's just neat, and not to mention helpful, since you'll have a cue telling you when you're in alt mode.
The Roccat Vulcan II Max is available right now at retailers globally, including Roccat's site, for $229.99 USD.