A mighty new collection of Halo comics is heading to stores with Dark Horse's Halo: Initiation and Escalation trade paperback.
Consequences and repercussions
If you're a Halo fan, then chances are that you've read at least some of what Dark Horse Comics has produced. The publisher has been working with the IP for years, and has had some landmark tales.
That includes the Initiation and Escalations series', both of which involve the Spartan Sarah Palmer and take place post-Covenant war.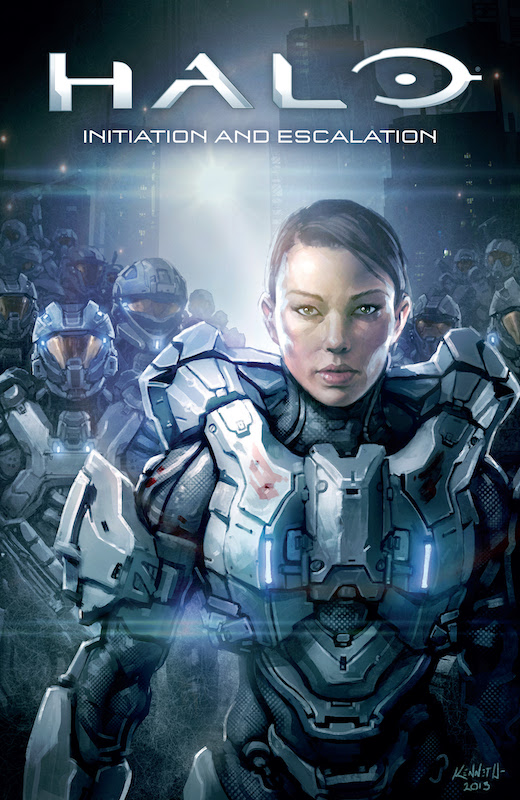 In the dark years following the war with the Covenant, the Spartans of UNSC Infinity represent humanity's best hope against a growing tide of enemies that imperil all they have tirelessly worked to recover. Led by Commander Palmer, these super-soldiers are unparalleled warriors, but it will take more than raw combat skill and dogged bravery to keep humankind safe from the danger that approaches on all sides.


Dark Horse Comics
If you missed out on any of what either series offered up, then you're going to want to take a look at Halo: Initiation and Escalation. A new TPB coming up from Dark Horse, HIE holds over 650 pages of content that stocks the full runs of both books.
For Initiation, that's 5 issues, but for Escalation it's a massive 24 issues. That's a ton of Halo. Want more? How about "scripts by writers on Halo 4 and Halo 5: Guardians".
Halo: Initiation and Escalation is expect to hit stores on June 29th, 2022. It's priced in at $39.99 USD.