Is the newly announced 20th Anniversary Hulk the best Hulk that Hasbro has made yet? It just might be, and I realize that's a big statement.
SMASH
The Hulk is not only one of Marvel Comics' biggest and most classic heroes, but he's got quite a few excellent action figures. Those have come both courtesy of original Marvel licensor Toy Biz and current-holder Hasbro. But even with all of those, cast in the Hulk's myriad of personalities, this new one might best each one.
The new 20th Anniversary line celebrates two decades since the Marvel Legends brand debuted under Toy Biz, and is set to recreate the initial wave. Of course, a lot has changed in 20 years, and Hasbro has upped the ante considerably with the ML line. So the already-announced Captain America and Iron Man, while they both pay homage to the original figures, are looking completely new and fresh.
And that goes for the new savage Hulk too, just revealed today. Hulk is in his glory with this one, complete with a fantastic looking stand and damaged Mandroid head to display him with.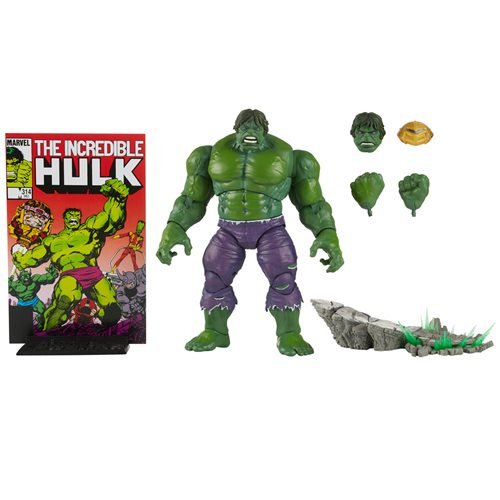 Hulk is up for pre-order right now, and is priced in at $31.99 USD over at Entertainment Earth. He's set to ship out in May of 2022, presumably along with the rest of wave 1, which will also include the as-yet unrevealed Toad. That'll be the first Toad since… well since that first wave. Neither company ever made another one, leaving shelf-side Brotherhood of Evil Mutants' somewhat lacking.
Stay tuned for that.
Any purchase made via the Entertainment Earth links here on this page will result in a small commission for BG