The succubus is back, and ready to roll into her own solo adventure in 2022. Udon will be releasing a special one-shot issue starring Morrigan.
The Darkstalkers universe expands
Everyone's favorite succubus is indeed returning to the printed page, as Udon will be expanding the Darkstalkers universe once again. That'll be coming by way of a single issue, set to release next year and starring Morrigan.
The evil(ish) spirit will be landing in the midst of a dimension-twisting adventure, that'll actually be the first single issue from the publisher in almost 3 years.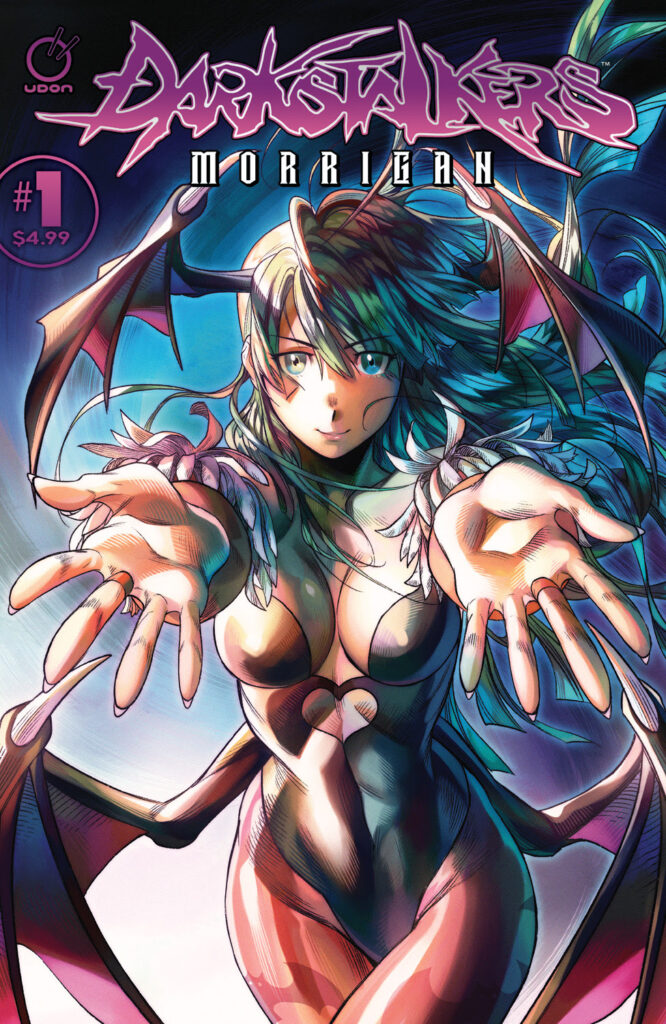 It should be a ripper too, complete with a new character debut. According to Udon, it's a character who's never been seen before in a Darkstalkers title. Oh, and since this book's in cannon, you never know where it might lead.
The Demonic Darkstalker Morrigan's late-night escapades into the human world have accidentally unleashed a destructive force on her home dimension! Now, she must personally confront this new evil to return order to her kingdom of monsters and misfits…! Featuring a character never previously revealed in UDON's Darkstalkers comics!

Udon
From writer Ken Siu-Chong, and artist Panzer, Darkstalkers: Morrigan #1 is et to land on the racks on March 30th, 2022.