If you dug the off-the-wall reinvention and soft-reboot of Rare's Battletoads that made its Xbox debut last year, there's an art book coming up.
Artsy-toads
Not seen for decades (outside of a Killer Instinct appearance), Rare's Battletoads returned last year for a whole new game. And I mean "whole new", because outside of the main toads, 2020's Battletoads changed things up significantly from the classic titles.
While the gameplay was fairly familiar, it contained mostly new designs, with a heaping helping of humor and an art style that you've probably seen all over television in recent years.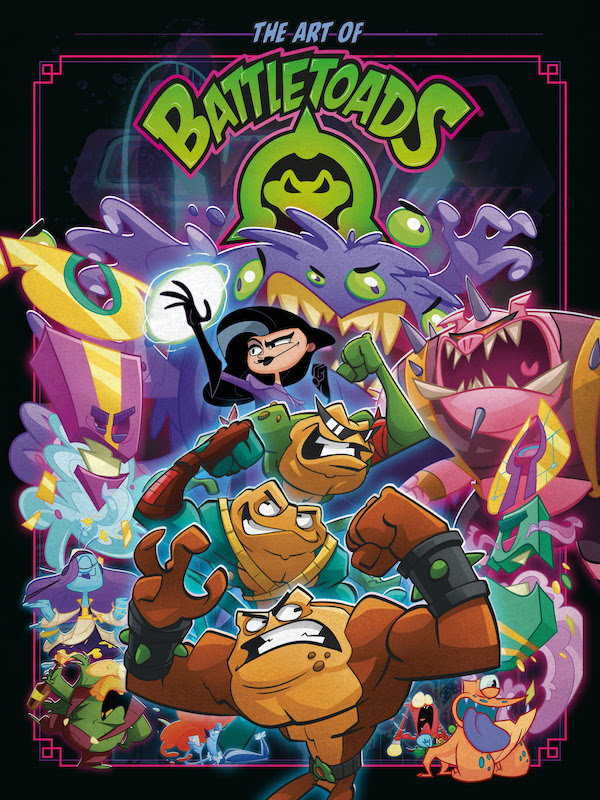 And speaking of, a 192 page art book from Dark Horse will land in stores next year to showcase exactly that.
Drop into vibrant illustrations of the game's heroes, villains, and environments that evoke nineties cartoon nostalgia! Hop in and race through a wealth of production materials from early concept art to finely tuned combat and stage design throughout late development stages. This book is filled to the brim with unique development insights and also revisits the franchise's classic titles, which informed an all new, battle-ready era of 'Toad!

Dark Horse
Mark your calendar, The Art of Battletoads is set to hit stores on June 15th, 2022. The book will retail for $39.99 USD, and is up for pre-order now from Amazon, Barnes & Noble, and at your local comic shop and bookstore.