Xbox gamers will soon get their hands on Halo Infinite. And with a world as rich as Infinite's promises to be, you might want to explore its visuals in-depth.
Into the Infinite
Much of Halo Infinite is still shrouded in mystery. We don't know all that much about its story, and really haven't seen anything in terms of campaign play. From what we have seen of the multiplayer though, all of that extra development time has gone to good use.
What was a sore thing though, is that there was little doubt there'd be a whole bunch of merchandise tying into the launch. From Dark Horse, The Art of Halo Infinite is definitely included in that, and is set to showcase the art behind the game.
Just announced too, the Deluxe Edition of the book will serve up a little extra.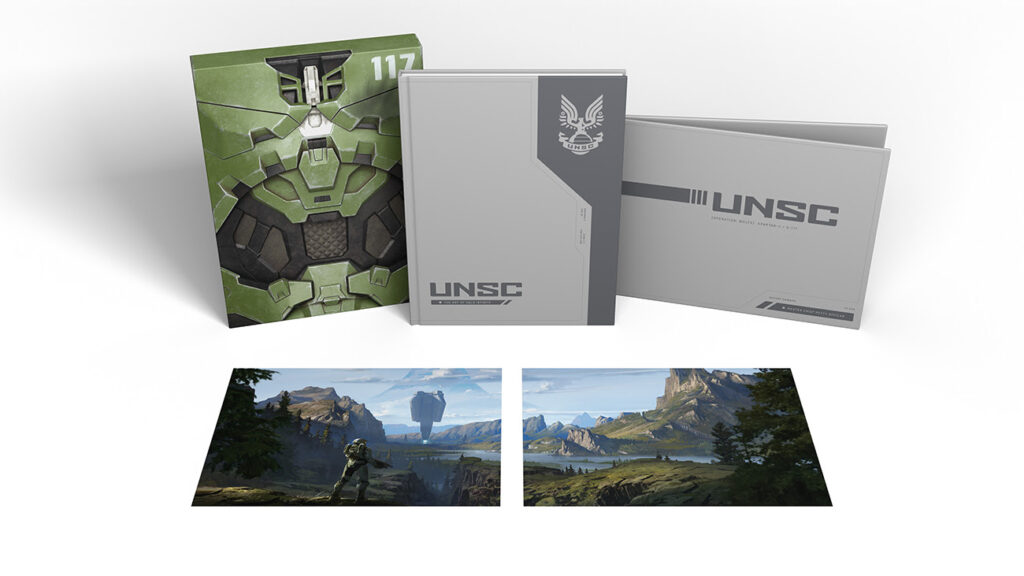 The chest-plate slipcase holds The Art of Halo Infinite hard cover with an exclusive new cover that any member of the United Nations Space Command would find up to spec. Also contained within is a UNSC portfolio with landscape art on museum quality paper of the Master Chief enjoying a peaceful moment on the Halo Array.

Dark Horse

The Art of Halo Infinite Deluxe Edition will be presented in hardcover format, and be on store shelves as of December 14th, 2021. Priced in at $79.99 USD, you can pre-order a copy for yourself via Barnes & Noble, or your local comic shop or bookstore.