AtGames is busy as of late, with its pinball lineup. Fresh Taito-flavored tables are hitting Sam's Club stores, and there's a slate of events coming too.
Such a supple wrist
While AtGames might be best known for home-arcade titles, the company also has a growing stable of pinball tables as well. Their latest on that front is the Taito Pinball Tables Volume 2 setup, featuring virtual tables "based on arcade classics such as Operation Wolf and Zoo Keeper."
And just announced is that that very table will be shipping out to Sam's Club stores, early next month. Of course, if you'd rather buy digitally you can do that now. AtGames' pinball tables are playable on the company's other tables, and so far (there's more coming) includes TAITO Pinball Tables Volume 1 and Volume 2, Zaccaria Table Volumes 1 – 4, and Zaccaria Deluxe Pinball Tables: Volume 5.
Also kind of awesome is that you can apparently play arcade titles on the pinball table's monster "32-inch vertical main playfield". Presumably that would include attaching a gamepad, but that expands things nicely. There's a lot you can do with one of these bad boys.
Look for all of the above to land at Sam's Club stores some time next month.
Don't N.O.D. off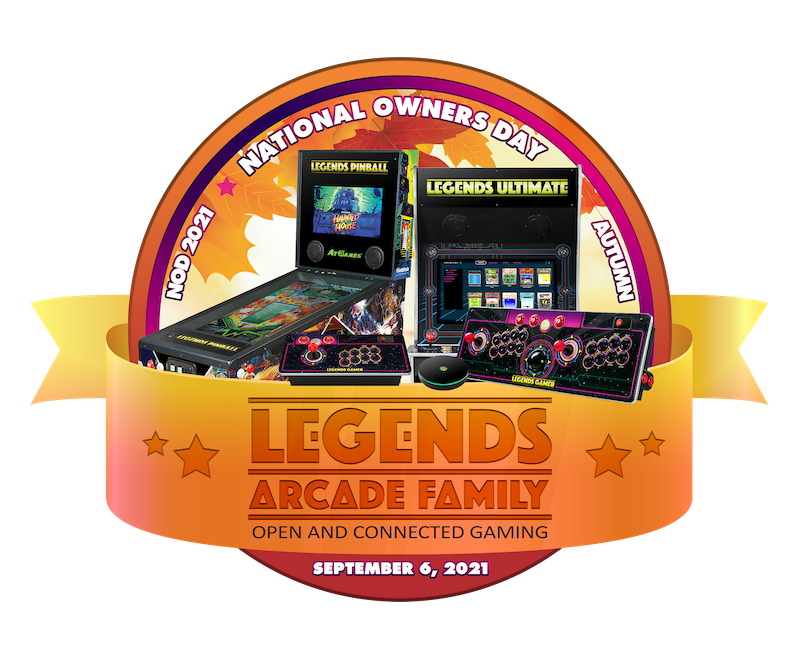 Inn addition to the above, there's also National Owners Day to talk about. N.O.D., as AtGames refers to it, is a yearly celebration of the AtGames arcade-owning community. This year that's set to take place from September 3rd through the 6th.
And from the sound of things, there's going to be quite a bit to it. Expect to see sales, and a few new products announced.
NOD 2021 Autumn is the third in the special series of AtGames-hosted celebration events for existing and future owners centered around staying connected, having fun, shopping special deals, and winning big! There will be NOD-signature exclusive deals on the AtGames E-Store (https://www.atgames.us/) running from Friday, September 3, 2021 (9AM PT/11AM CT/12PM ET), through Monday, September 6, 2021 6PM PT. These deals will include bundles for Legends Ultimate, Legends Pinball, and a special entry-level price-point for the Pinball Starter Kit, as well as huge discounts on must-have accessories like the BitPixel LED marquee, Arcade Control Panel for Legends Pinball, Legends GamePad, and a few new products for preorder. Customers who purchase anything from the AtGames E-Store during this time will automatically be entered into a special drawing to win prizes. Every purchase increases the chance to win!


AtGames