Daredevil #36 is the beginning of a new era for DD, as well as an ending. After a lengthy run, writer Chip Zdarsky will be taking his leave of the book.
The end is the beginning
Well, here are as another pretty big Marvel run comes to a close. In this case, it's writer Chip Zdarsky, who originally made the jump to penning DD after an arguably even more successful run with Spider-Man.
Zdarsky teamed with a series of artists for the run, including the latest, Manuel Garcia. And that'll be the team for this finale, which includes something that the writer says he's actually been building towards from the very start.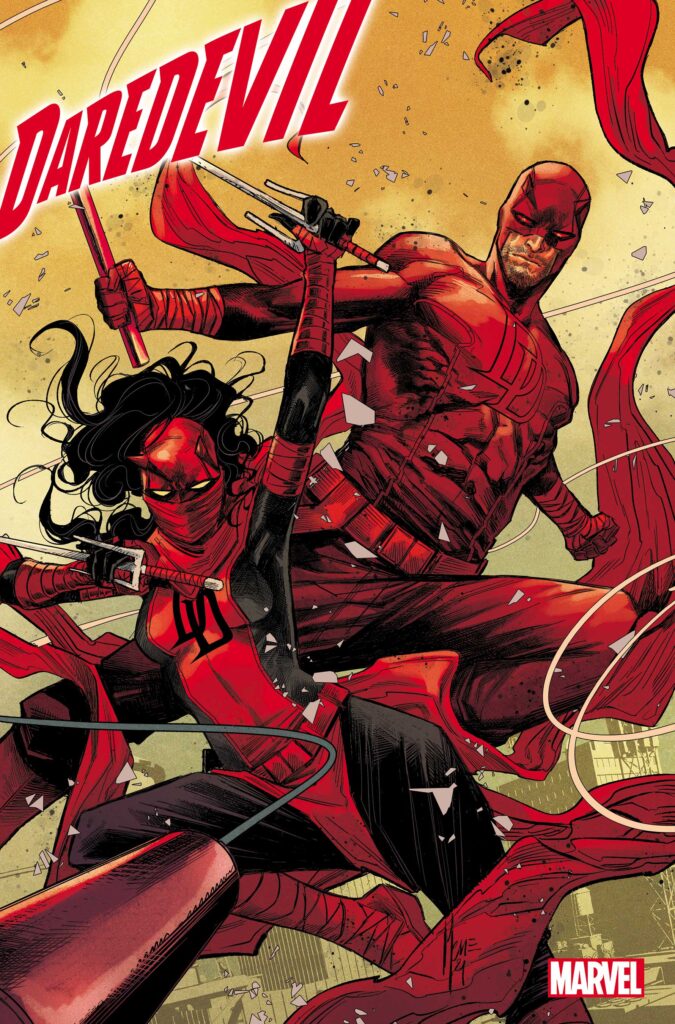 "I know writers like to say things like "it's all been building toward this!!" but, really, it has," Zdarsky said. "When I sat down to write issue one, I knew that this issue was waiting and that it was going to drastically alter the lives of the Daredevil cast. Issue 36 is NOT an ending, it's a beginning."

Chip Zdarsky
So what is that big event? Well if you read the title, then you already know that it's the marriage of Wilson Fisk and Typhoid Mary. A supervillain wedding? Yep, and if you think that's gonna happen without a few monkey wrenches then I've got a slightly-used Avengers tower to sell you.
After a romance that's blossomed over the last two years in DAREDEVIL, Mayor Wilson Fisk and Typhoid Mary are prepared to tie the knot! But in a fashion truly befitting The House of Ideas, calamity is right around the corner for the happy couple! Also discover who will be left standing as Daredevil: Matt Murdock or Electra Natchios?


Marvel Comics
It all comes to a head in issue #36 of Daredevil, set to hit stores on November 17th.