Now with pre-orders hitting all over the web, Hasbro's latest Marvel Legends reveal is pretty fantastic. And I mean that as in Fantastic Four.
Going retro
If you were a Marvel toy-buying fan back in the 90s, then you'll instantly recognize the packaging here for this new wave of Fantastic Four Marvel Legends figures. It's retro in all the right ways, featuring splashes of 90s artwork and a card that's almost a carbon-copy of the classics.
Aside from the gorgeous cards though, this is also set to be a great little wave. No, there's no build-a-figure, but look what's included. For the first time in the line, we're getting The High Evolutionary and Psycho Man, plus the Fantastic Four themselves.
These are no retread FF figures though, as each one is different from the Walgreens exclusives from a few years ago. Thing is probably the least different, but has some unique head sculpts.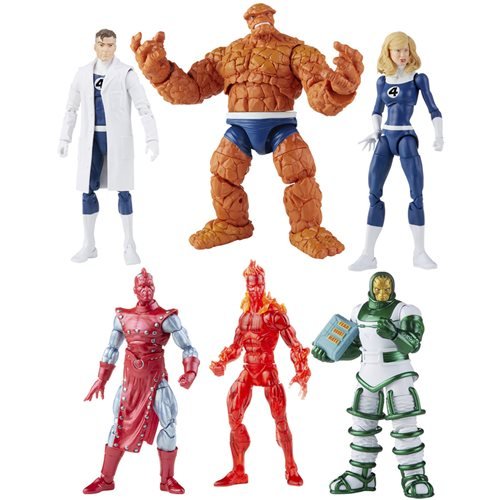 Sue and Johnny have two versions, with the standard ones, plus special Hasbro Pulse exclusives. Sue has both a fully visible form, with the Pulse variant being a clear one, and Johnny has a translucent flamed-up form with a de-powered one on Pulse.
As for Reed, he's cloaked in his lab coat. You don't have to keep him that way though, as the vest portion is removable, and you can swap out the arms for 'stretched' ones.
All in all, it's a great set, and one that FF fans should dig. You can check it out here on Entertainment Earth, in both singles and complete wave forms. The figures are scheduled to ship out in January 2022.
BrutalGamer will receive a small commission from any purchase made through a link on this page