McFarlane Toys has cut the ribbon on a brand new, online shop. Called McFarlane Toys Store, the shop is starting up with a Bat-shaped bang.
Exclusive Knight
If you're a McFarlane Toys fan, then you've had a pretty good stretch over the last year and a half. The company has opened up successful new lines in Mortal Kombat, DC Comics, Warhammer and a whole mess of others. Add to that that they've brought back a way more articulated style than they've done in years, and McFarlane is kicking butt.
And now they're poised to do a little more of that, thanks to McFarlane Toys Store. A new online, direct to consumer initiative from the company, the fresh shopping experience seeks to deliver the latest McFarlane Toys right to waiting hands.
It's also starting off with a bang, thanks to a chunky exclusive. That comes in the form of a Batman: Last Knight on Earth collection, loaded up with five figures that includes the massive Bane.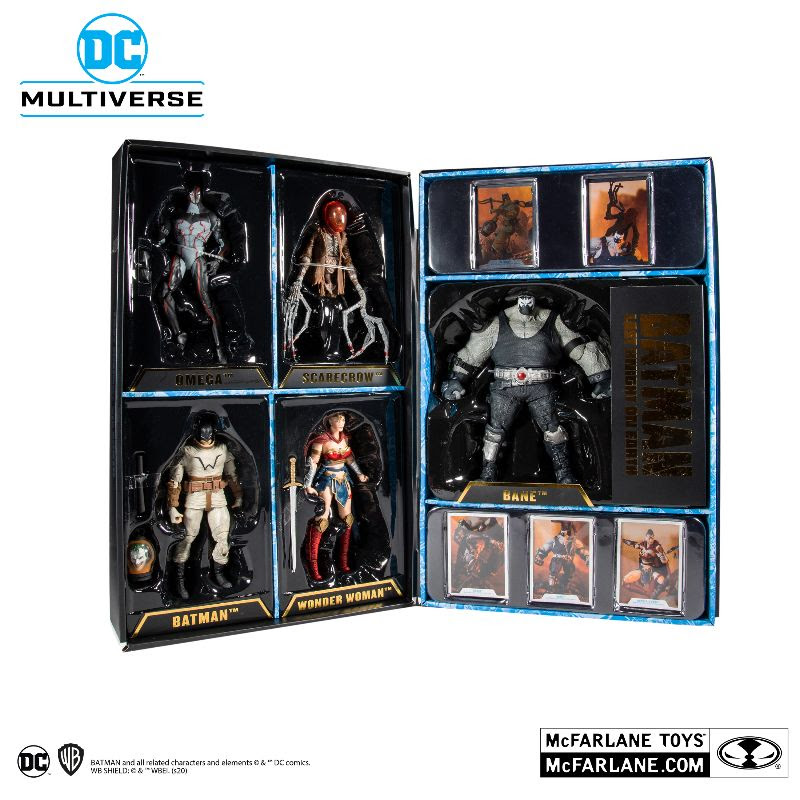 The pack is priced in at $124.99 USD, and is set to ship out in October. You can check it out in the shop, here.
There are a few bonuses too. If you spend $200 or more, you'll be receiving both 5% off the total of your purchase, and a signed exclusive Spawn comic. Not looking to drop that much? Spend $50 or more and you'll get the same deal, just without the signature on the comic. Not too shabby, and a great way to cut the ribbon on the new storefront.