Last year's G.I. Joe video game, based loosely upon the current Joe action figures, now has a "Gold Edition" loaded up with DLC and movie content.
Re-enlisting
Operation Blackout is back once more, just about a year after its original release. And if you skipped it the first time around, you might want to check it out now, as it's packing quite a bit more content.
OB is, of course, the latest stab at a G.I. Joe video game, this time from Hasbro and GameMill. The title isn't based upon the classic cartoon or comics though, instead taking its queues from the new action figure line from Hasbro. Sort of. It's true in terns of the designs and character selection anyway.
So if you're into those toys, then you might want to check this action/shooter out. And like I said, this would be the version that you'd want to play, if you did.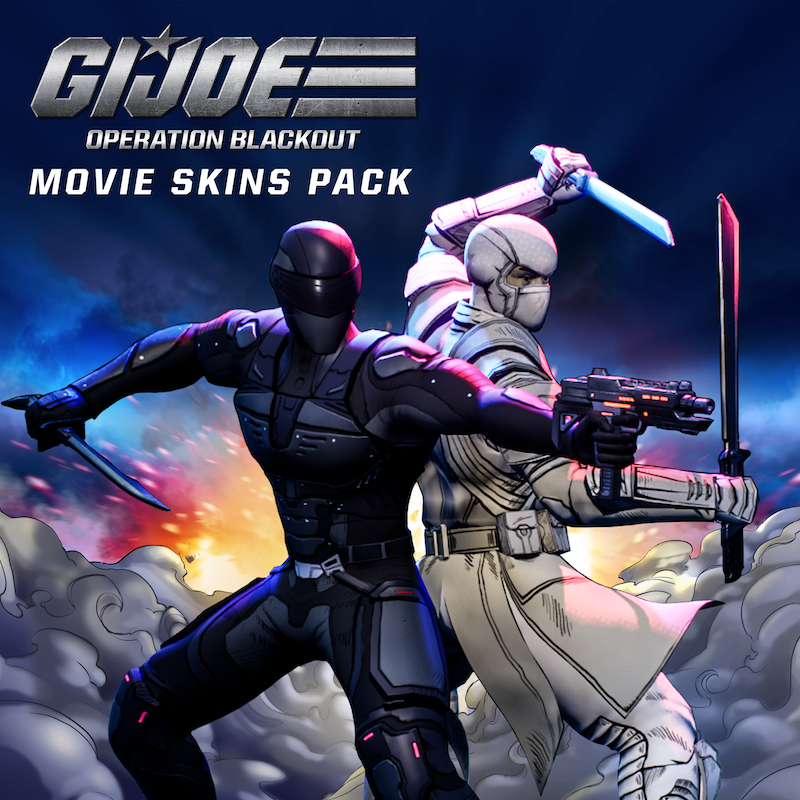 The Gold Edition includes not only the base game, but also a fun site of extras. In total, you get "a digital art book, digital soundtrack, and the "Classic Duke & Classic Cobra Commander Character Pack" and "G.I. Joe & Cobra Weapons Pack" DLC"." But wait, there's more, you also get a set of special Snake Eyes and Storm Shadow skins, inspired by the feature film that's out now.
Speaking of, G.I. Joe: Operation Blackout – Gold Edition is also out now, and you can grab a copy for the Xbox One, PS4, and Switch.