The new year is already a big one in Marvel's Amazing Spider-Man book, with the Kingpin of crime taking centerstage in the King's Ransom arc.
Fit for a King
As Marvel points out, 2020 was a pretty big year in the Spider-Man books. The Goblin returned, along with Harry as well, and the Sin-Eater became a big name once again. Who saw that one coming?
This year though, might be even bigger. Actually scratch that, it's definitely bigger, 'cause Wilson Fisk is no lightweight. Yes, the Kingpin is back in a huge way in Spider-Man's life, and making a splash in the King's Ransom story arc.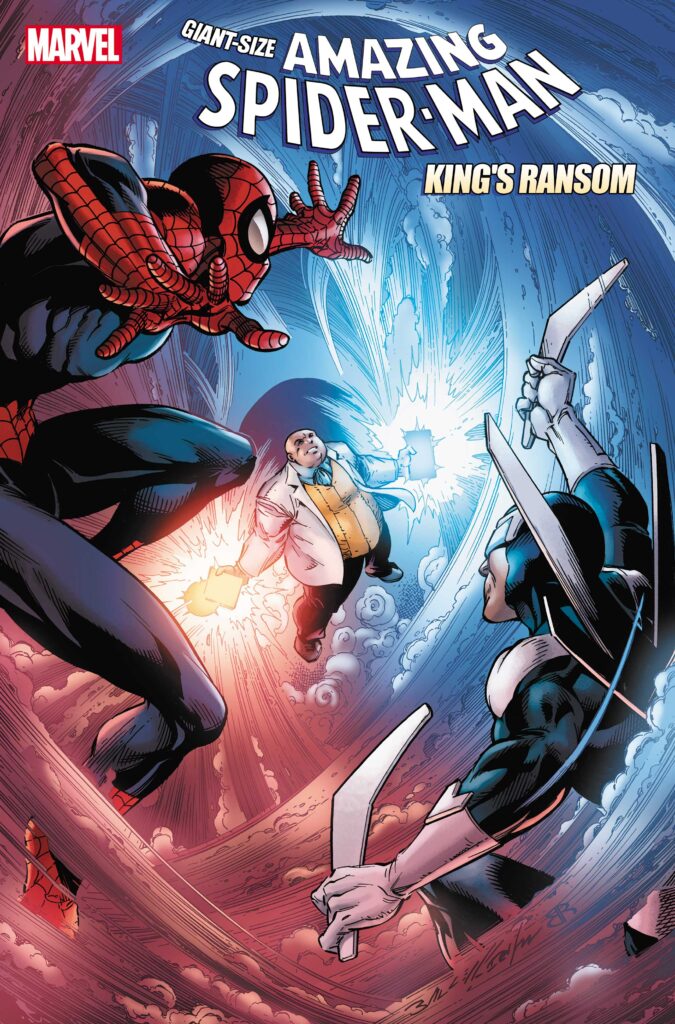 But the villain's plans are so massive, that when it's all said and done, Marvel is going to need a 'giant-sized' issue to finish it off. That will come in the form of Giant-Size Amazing Spider-Man: King's Ransom #1. The issue will be from the team of Nick Spencer and Rogê Antônio, and is set to land at retail in May.
Find out Kingpin's goal and how it violates all natural law. Learn more about the years' old enmity between Tombstone and Robbie Robertson. And discover what's next for the fan-favorite frenemy, Boomerang. All this and more as Spider-Man's whole status quo is turned upside down in one explosive showdown! Don't miss GIANT-SIZE AMAZING SPIDER-MAN: KING'S RANSOM #1 by Nick Spencer and Rogê Antônio (X-Men Red, Conan the Barbarian) when it arrives in May! For more information, visit Marvel.com.

Marvel Comics