Great looking retro-action game Cyber Shadow arrives on the Switch this week, along with Hitman 3, and a whole bunch of indie titles.
The cyber ninja strikes
Is there anything more 80s-ish than a cyber-ninja? Maybe, but I can't think of anything off the top of my head. If you can't either, then you need to take a peek at Cyber Shadow.
The new title is crafted to loosely resemble a game from the 8bit heyday of the NES. I say "loosely" since there are a bunch of effect at play in this one that just wouldn't be possible on Nintendo's original juggernaut.
So maybe it's better tagged as a cross between 8 and 16bit generations? Either way, take a peek, cause it's worth the look.
Aside from the above, there's a bunch more out now or coming this week. Among those is Hitman 3 – Cloud Edition. Yep, the latest Hitman title is coming to the Switch, in cloud form. So the long and short of that, is that you'll need an active internet connection to play it. That's a little bit of a bummer, but it's frankly the only way that the game could make the jump to the Nintendo hardware.
So there are those two, plus a bevy of other smaller releases. All in all though, it's a chunky week for Nintendo fans. The full list is below.
Nintendo eShop on Nintendo Switch
Cyber Shadow – The world has been taken over by synthetic lifeforms. A desperate plea for help sets Shadow on a journey to uncover what started the path to perpetual ruin. Slash through the techno hordes, leap past traps and nimbly navigate the ruins of Mekacity. Only you can unlock the secrets to your clan's ancient powers in Cyber Shadow, the quintessential ninja action game. Cyber Shadow will be available on Jan. 26.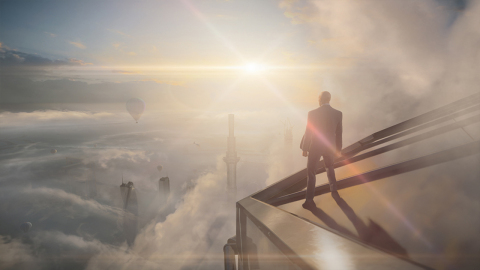 HITMAN 3 – CLOUD VERSION – Agent 47 returns! Embark on an intimate journey of darkness and hope in this dramatic conclusion to the HITMAN trilogy. Experience a globetrotting adventure across a tactile and immersive world that offers unparalleled player choice and replayability. Strike from the shadows anytime, anywhere.*
Nintendo eShop sales:
Nintendo eShop on Nintendo Switch, Nintendo 3DS and Wii U
Also new this week in Nintendo eShop on Nintendo Switch:
* You can only download a free launcher application to test the game for a limited amount of time. This game uses cloud streaming technology, and you require a persistent high-speed internet connection to play the game. If your internet connection becomes unstable, the service will disconnect after a few minutes. Please use the free launcher application to test the availability and quality of the service for your region.