Finally, at long last, Marvel Legends collectors are getting a J Jonah Jameson figure. Hasbro announced it yesterday, along with a War Machine helmet.
Bring me pictures of Spider-Man!
If there's a more beloved Spider-Man cast member than JJJ, I don't know who it'd be. The grumpy, perpetually aggravated newspaper EiC is a mainstay in the comics, and just about every other form of Spidey media (including the new line of films from Disney). And now, finally, he's getting a Marvel Legends figure.
To be more precise, he's getting a comics-based Marvel Legends figure. Jonah has had action figures before, though I don't think there was ever one in the ML series that wasn't based on the Raimi films. Now of course, that's been seen to with a figure that captures the surly majesty of the man, myth, and legend that is JJJ.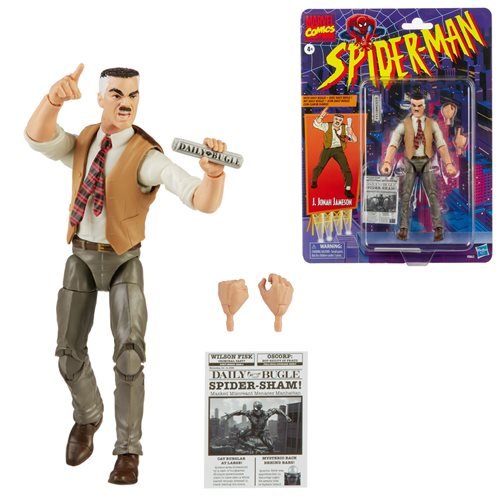 Making it even cooler, the figure ships on one of those vintage Spidey cardbacks, meant to mimic the 90s line from Toy Biz that played off of the animated series.
But JJ isn't the only thing that was announced yesterday. Hasbro also confirmed that a War Machine helmet would be joining their line of Legends-branded replicas.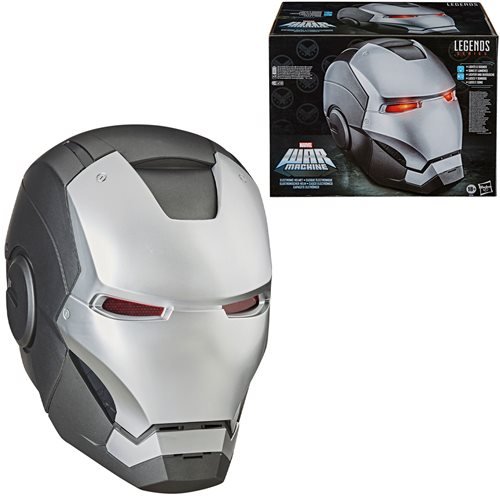 This new offering brings the helmet of Jim Rhodes to life with accuracy. It includes a removable faceplate, sounds, and light up eyes. The plate is magnetized, and when you close it over the front of the helmet, it triggers the lights and sounds.
Both items are set to ship in January 2021, and are available now for pre-order from online outlets. Our associates over at Entertainment Earth have both ready for your pre-ordering needs, and if you do order form them BG will gain a small commission from your purchase.
Click the links below to order up.