The NBA returns for another digital season with 2K's NBA 2K21 on current-gen systems. Impressive looks, and multiple play modes abound.
Tip-off
So this is going to be a kind of interesting look at one of the bigger sports games releasing in 2020. I say that because I haven't really been a basketball fan since the early 2k's.
I became a massive Knicks fan back in the 90s though. NY's home town team played some terrific ball then. While they might not have come away with a championship, they were in the hunt quite often, and regularly made the playoffs. It was a fun, if somewhat frustrating, time to be a NY b-ball fan. But that was then.
And since that decade of semi-greatness, the Knicks have pretty much been abysmal across the boards. And for someone as late to the table as I was with my fandom, my interest didn't last. Well, except for NBA JAM that is. I still play that once in a while.
So you see whereas this review might come from an bit of a different perspective? Just a little background before we dig into what's frankly a pretty great basketball sim. Speaking as someone who's not played one of those for a good 15 years, I dug this one.
Premise
As with all sports games, NBA 2K21 is about living out the fantasy of actually playing on a pro-sports team. Or maybe even coaching/GM-ing one.
But while you can play through a full NBA season in NBA 2K21, there's actually a fair bit more than that. The game includes the WNBA license as well, and that league is likewise fully playable. Additionally, you can take the action to the playground as well, with custom games of 1 on 1, 2 on 2, and so on.
That last mode immediately piqued my interest, though it's not quite what you might think. While I didn't think it'd be anything close to JAM in terms of play, it's basically the same (in terms of rules) as playing a one-off game on the court. Though you do have some additional options to play with (like half-court), and you can play intrasquad, which is pretty fun.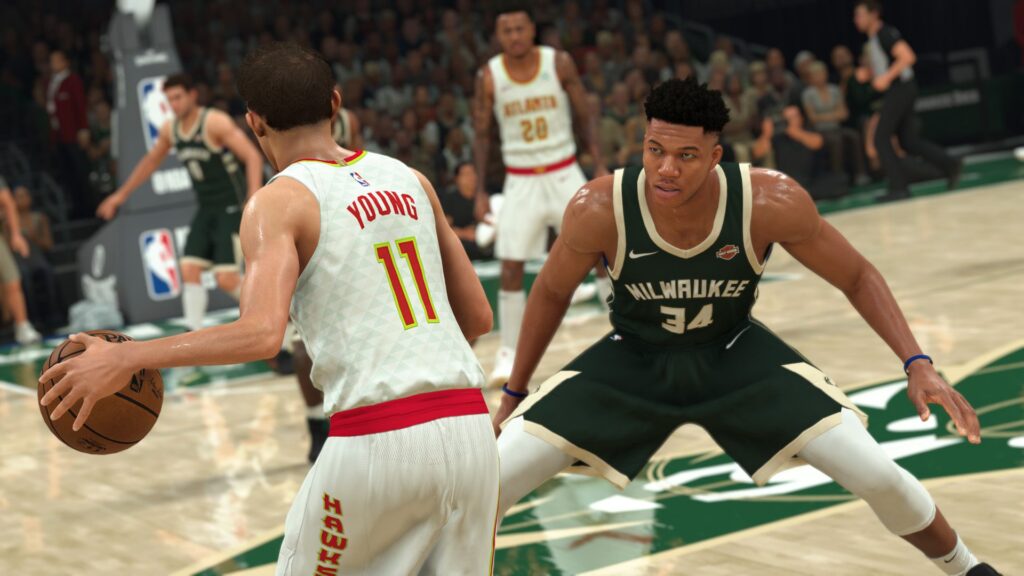 Additionally, NBA 2K21 offers multiple era-specific versions of teams to send to the court. I was pumped to see some 90s Knicks in there, but there are plenty of famous squads from bygone NBA ages. If you have a favorite, I think the chances are pretty good that you'll find a team you can have some fun playing.
And hey, if you can't, you can always make something of your own with the creation suite. NBA 2K21 offers a beefed up slate of options in this area, and you can make everything right down to a pair of shoes. And yes, they're complete with major company licenses. That's just freaking cool.
Gameplay
As I've mentioned, I'm not all that well versed on the intricacies of past NBA 2K titles. So I can't really compare this to previously released versions. What I can say though, is that 2K21 plays really well.
Gameplay is fluid and smooth, and transitioning into different plays in incredibly easy. If you're familiar with the game of basketball at all, I have to believe that you'll get the hang of the play quickly. But if you're not, I'd give the tutorials a play through. Yes, I know it's annoying to play those, but it's worth it to get the lowdown on what you can do in 2K21.
One of the biggest changes from past NBA titles that I've played comes in the use of the right analogue stick, the Pro Stick. While you can simply hold down the X button to make a shot or a free throw, you can also make use of the Pro Stick for all of it, and more.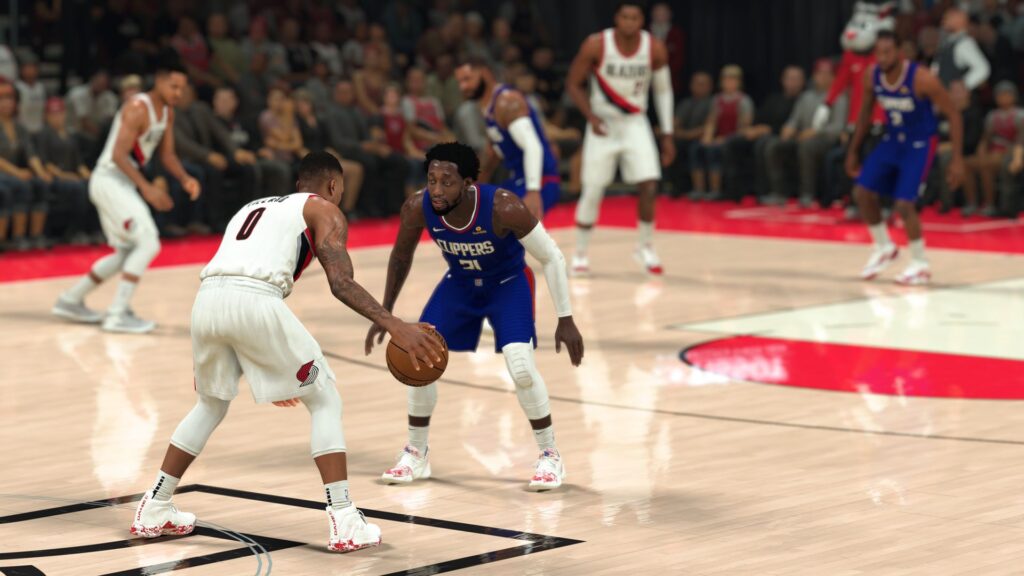 Developer Visual Concepts has overhauled the Pro Stick in a big way for 2K21. That mainly comes in the form of expanding the amount of moves you can pull off from dribble. Visual Concepts says that they wanted to make it easy to use, and like second nature, though I had a fair bit of trouble getting used to it. Chalk it up to my inexperience with the genre maybe? Either way, it undoubtably adds a new dimension to play, and should add one more thing for series fans to hone their skills on.
Update: Post-launch, 2K has added a patch loaded with fixes and new additions. You can check out the full details on that here.
Also I wanted to add again that I really wish that games on the playground had a more heavily-altered rule set. Maybe something that came across more like a group of guys playing rather than a regulated game? I know that's a lot to ask, since the game is pretty packed already, but it would have been nice.
Presentation
NBA 2K21 is one of the best-looking basketball games I've seen. The game is incredible looking, and it makes me wonder just how much better the next-gen editions are going to come off.
Players are complete with all the necessary faces, across all eras. The level of detail is sharp too, and it's easy to tell who's who. But beyond that, stuff like uniforms and tattoos look awesome.
I will say that some of the animations can look a little on the stiff side. That's something that I seem to notice in just about every sports game I play. It's definitely not all of the time though, but once in a while. I didn't notice any huge problems or glitches anywhere though, and that's a big plus.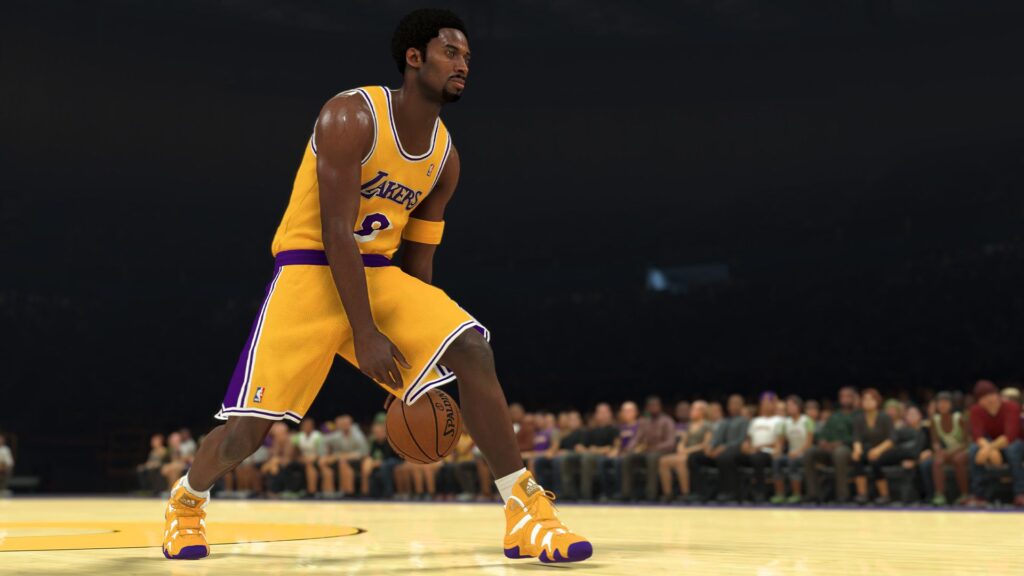 On the larger scale, the arenas are excellent, and courts look like shined glass. If you're not getting the picture, this is a really good looking game. Just have a look at the screens for proof of that.
I wasn't wild about the play-by-play voice work, but that's always going to be an acquired taste in games like this. Everyone has their favorite commentators after all, and you're unlikely to find them in video games unless they're working nationally.

Overall
I'm hard pressed to imagine an NBA fan who wouldn't dig NBA 2K21. The game offers so much, that it should easily keep fans of the sport busy. Add to the glut of modes that it looks so good, and plays well, and you have a winner.
NBA 2K21
Release date: September 4th, 2020
Platforms: Xbox One (reviewed), PS4, PC | Also coming up for PS5 and Xbox Series X
Publisher: 2K Games
Developer: Visual Concepts
MSRP: $59.99 USD
Premise - 82%
Gameplay - 90%
Presentation - 88%
NBA 2K21 is terrific, offering a bunch modes that include season play, WNBA, playground games, and a hearty creation suite. It also looks awesome, with excellent levels of detailing on both players and courts. I have a hard time imagining that fans of the sport wouldn't have fun with this one.