It's a big week for Nintendo Switch gamers, as Super Mario 3D All-Stars arrives. But it's not alone, as a solid lineup accompanies it.
All-Stars
A new Super Mario All-Stars? It' been a long time since we've seen that. Fans will recall of course, that the original game to bear that name was a SNES title, and upgraded all of the NES Super Mario titles with 16bit graphics.
That's not quite what we're seeing with Super Mario 3D All-Stars, but honestly most fans will probably take it. Super Mario 64, Mario Sunshine, and Super Mario Galaxy are all included in the set, which definitely does get a visual bump for the Switch.
It's just that it's not quite the leap that 16bit had over 8. We're talking higher resolutions and a performance bump mainly. Still, it's tough to argue with how cool this pack is.
So what else is there? Well there's WWE 2K Battlegrounds, the arcade-like, 'more fighting game than grappler' WWE title, as well as Castlestorm II, Unrailed!, Mini Motor Racing X, and a stable of others.
Scroll down to check it all out.
Nintendo eShop on Nintendo Switch
Super Mario 3D All-Stars – Super Mario 3D All-Stars, which includes Super Mario 64, Super Mario Sunshineand Super Mario Galaxy all in one package, is the ideal way to experience some of Mario's greatest adventures of all time. In addition to having higher resolutions than their original versions, the games have been optimized for a smooth gameplay experience on Nintendo Switch. Super Mario 3D All-Stars also includes an in-game music-player mode to play the music and songs from all three games. Put on your adventure cap as Mario explores the Mushroom Kingdom and beyond! Super Mario 3D All-Stars will be available on Sept. 18. The physical version and digital edition of the game will be made available through March 31, 2021. Once the digital edition has been purchased on your Nintendo Account, it can be re-downloaded and played if deleted from your device.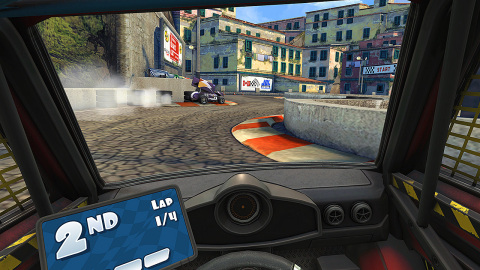 Mini Motor Racing X – Mini Motor Racing X explodes onto Nintendo Switch with local split screen and online multiplayer high-octane racing action! The classic Mini Motor career mode is back, with hundreds of races, dozens of cars to unlock and upgrade, and four fiendish championships to master. But that's not all: MMRX adds some firepower to the mix in the new Type-X battle mode. Put your pedal to the metal for Mini Motor Racing X and enjoy fast-paced racing action across 52 vibrant environments.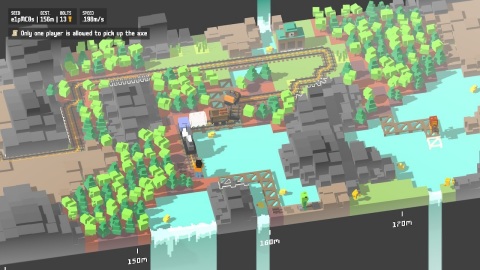 Unrailed! – Unrailed! is an intense and chaotic railroad construction experience co-op multiplayer game in which you work together with your friends to build a train track across endless procedurally generated worlds. Master random encounters with its inhabitants, upgrade your train and keep it from derailing. With unlockable characters, a dynamic weather system, and a day and night system, get ready for railroad action that is blocky to the core. Unrailed! will be available on Sept. 23.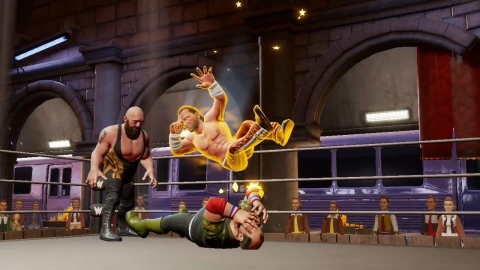 WWE 2K Battlegrounds – The world of WWE is your battleground with over-the-top, arcade action as your favorite WWE Superstars and Legends battle in interactive environments around the world. Compete using special abilities and power-ups in match types like Steel Cage and Royal Rumble. Play through a new story mode told through original comic strips, compete in Online Tournaments or stake your claim as King of the Battleground against players from around the world! Plus, battle it out in local multiplayer and dominate your friends. WWE 2K Battlegrounds will be available on Sept. 18.
Nintendo eShop sales:
Nintendo eShop on Nintendo Switch, Nintendo 3DS and Wii U
Also new this week in Nintendo eShop on Nintendo Switch: