The first announced variant cover for the first Marvel Comics 40K comic, Warhammer 40,000: Marneus Calgar will let you color your own Marine.
Color your own armor
You might've heard that Marvel Comics has added yet another huge license to its stable, with Warhammer 40K. Games Workshop's tabletop game has had comic book adaptations before of course, though nothing as huge as this.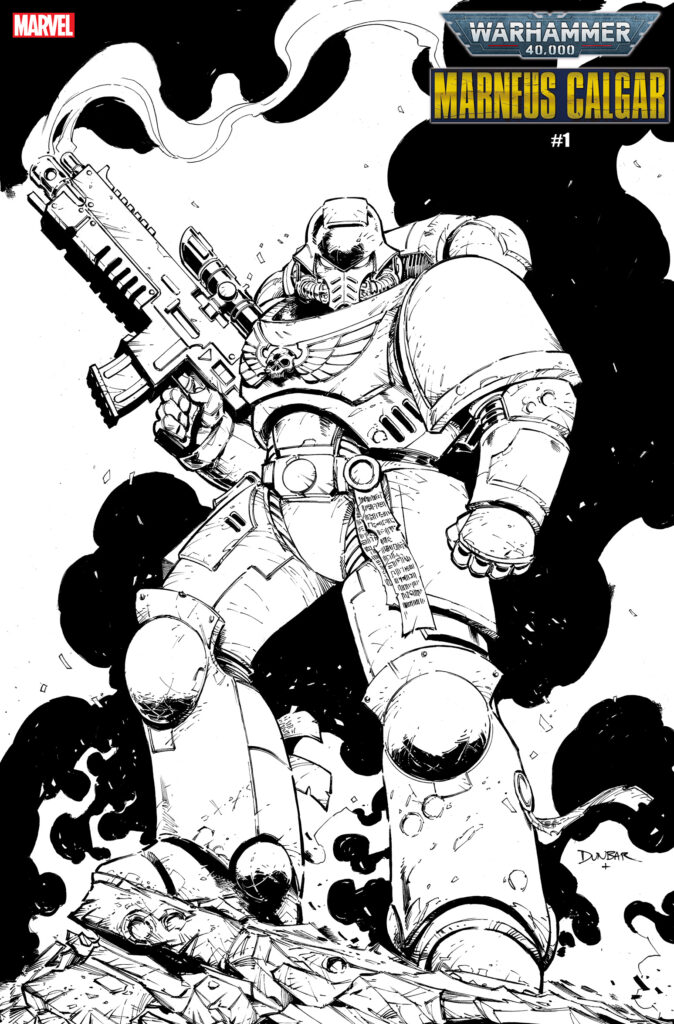 And being that there's a new number one issue coming, Marvel has announced what's likely the first of many variant covers. This one's a little different than usual, since it's a coloring-book kind of thing. Yes, you can color your own Space Marine armor.
As for the book itself, here's a bit from writer Kieron Gillen about it:
"Part of the reason I said yes is I because I believe with Marvel I can do a 40K comic "properly"— as in, with all the skill and craft I've learned over the years. If I'm going to do a 40K comic as a mature creator I'd like to hit it hard," Gillen explained in an interview with CBR. "The other part is, as the writer of the first mini in the Warhammer line I get to set the tone for everything else. Also, I get to introduce folks to the world. You asked me how I would explain Warhammer to somebody? I'd do that by giving them my mini."

Prepare for glorious combat when WARHAMMER 40,000: MARNEUS CALGAR #1 hits stands this October! 

Kieron Gillen