It should come as no surprise to anyone who read my full review of Carrion on PC that I adored the game. It is short, sweet, and tremendously satisfying to play. How does that same experience hold up when it is on the Switch? I have good news.
Again, make sure to look at the full review if you want to know what I think of Carrion when it is executed well. This follow up will focus on two main points: how the game handles on a controller, both docked and in handheld modes, and how the game performs.
Creepy crawlies: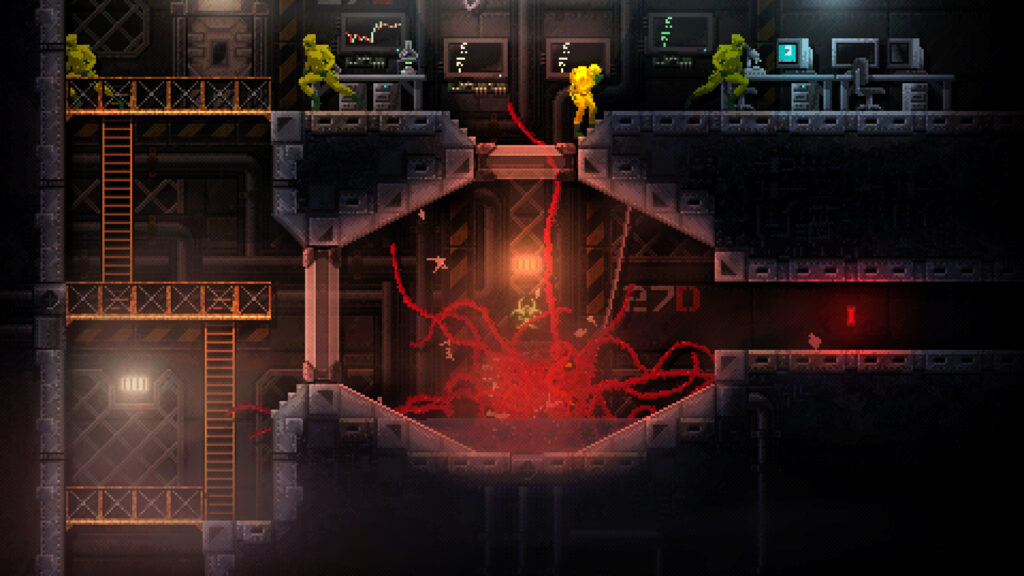 On consoles, players control the creature simply by moving the left analogue stick. This works just fine, and I was able to play through the game with no issues at all. I will say that it does not feel as good as the mouse controls. This is not to say that the controls are bad, they just don't feel as viscerally good as clicking to pull yourself along. This doesn't hamper the experience in any dreadful way, and I'm not sure how this could be changed, so it works just fine for console.
Something that works strictly worse on console than PC is the way players control tentacles and abilities. Each type of ability is mapped to a different button, and depending on the size of the creature at the moment, that button triggers that ability. The abilities, largely, are fine, and even a bit better on Switch. For instance, on PC, there were a few instances where I had a hard time keeping the invisibility button pressed. On console, my muscle memory is well in-tact and this was a total non-issue.
The bigger control problem comes with the fine movement needed to control tentacles. The thumb sticks, especially the joy con ones, don't really offer enough precision to rip and tear. Now, it needs to be said that this could very well be an issue stemming from my experience with the PC version first, but the control sticks did not feel nearly as precise as I would have liked.
A bloody good time:
The good, perhaps not too surprising news, is that Carrion looks just as good on Switch as it does on PC. There isn't much else to say, but I didn't notice anything that looked markedly worse. In fact, the game as displayed on my television looked better than my laptop.
Check out these developer-provided screencaps to see why the game looks so good.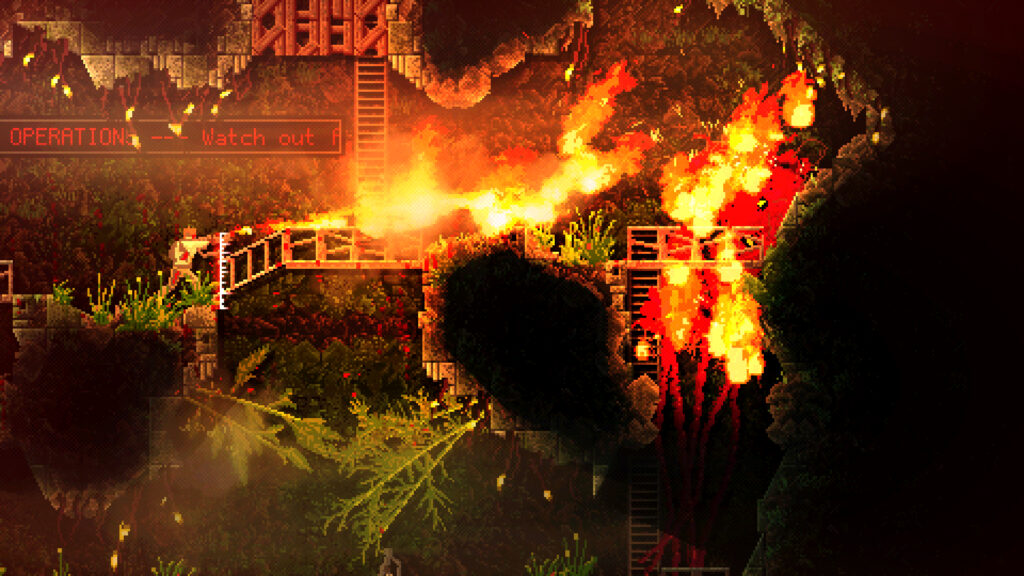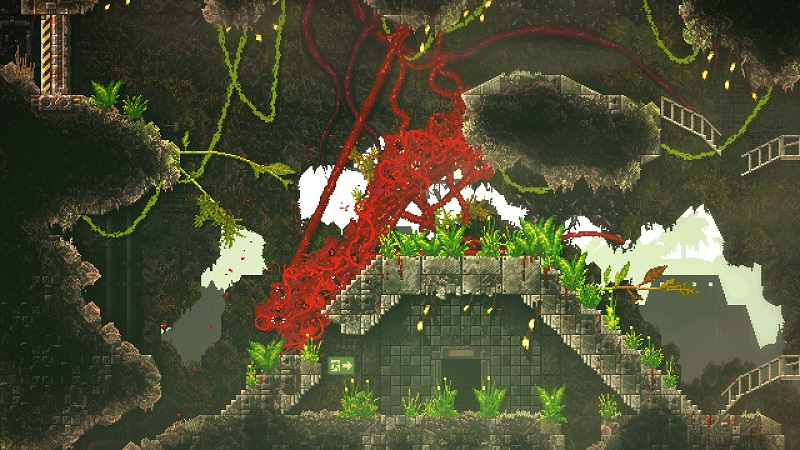 The music also benefited from being displayed on my sound system as opposed to being restricted to the laptop. Like I said about visuals, though, everything was such high quality to begin with, I didn't notice any huge improvements or faults.
Conclusion:
If Carrion, as described in my PC review, is a game that sounds appealing to you, there is no wrong way to go about playing it. This is especially true of the Switch, with its great portability and verdailitity. This metroidvania should not be missed.
Carrion
Release Date: July 23, 2020
Platforms: PC, Switch (reviewed), Xbox One
Publisher: Devolver Digital
Developer: Phobia Studio
MSRP: $19.99
Devolver Digital provided BrutalGamer.com with a copy of the game for the purpose of this review.