You too can 'have the power', or at least own a lil' version of He-Man's Power Sword (or Skeletor's Havoc Staff) thanks to Factory Entertainment.
By the power of Greyskull
Making a monster-sized comeback over the last few years is He-Man and the Masters of the Universe. It's all been building towards, seemingly, this year, as we're seeing 3 new animated shows, a new movie, and a new master toy line.
That's not to say that there isn't collector stuff though. There are still collector-level He-Man toys coming (and indeed out now), and little gems like Factory Entertainment's new lineup right here.
Announced a while back, the new line is officially a part of the company's "scaled replica" series. That's a set that includes trident's from the Aquaman movie as well.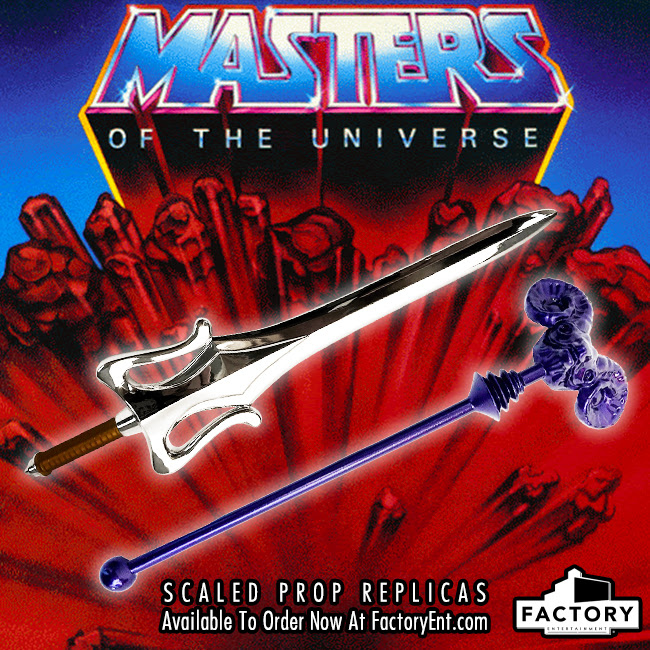 On the Masters of the Universe side though, fans can expect some pretty iconic hardware. Crafted at 8″ long, the Power Sword and Havoc Staff are both made of solid metal. They also both are highly detailed, and come complete with packaging that's "ready to display" according to the company.
The two weapons are ready for pre-order now, and will run you $29.99 each to add to your collection. They're expected to ship out some time this winter.