Teaming with YouTuber and all-around MOTU expert Pixel Dan, Dark Horse will be publishing a guide to The Toys of Masters of the Universe.
By the power of Greyskull…
There are few toy lines as cool as Masters of the Universe. The creativity of the line remains a high water mark for action figures. Where else are you going to find cyborgs, wizards, barbarians, and alien Enforcers all under the same umbrella? Well, "where else" outside of a comic book superhero-verse anyway. Then again, He-Man and his kingdom are a lot like a superhero universe.
Like most of the bigger classic properties, MOTU has been through a few reboots over the years. And you better believe that includes toys. In fact, some only included toys. You probably know all about the ill-fated 90s-era New Adventures and the so-called 200x series. That one is actually a favorite of mine.
Masters of the Universe Classics was purely a toy line though, backed by a story told via cardback 'bio cards'. And then there's the upcoming Masters of the Universe Origins, yet to hit wide-release. MOTU's newest action figure line is all about bringing the franchise back to its 5.5″ roots.
Dark Horse's latest takes literally all of that into account excepting Origins. Since that's a brand new line that's not really even out yet as of this article it's not included.
Still, the breadth of what writer "Pixel" Dan Eardly has assembled here is extremely impressive.
I have the power!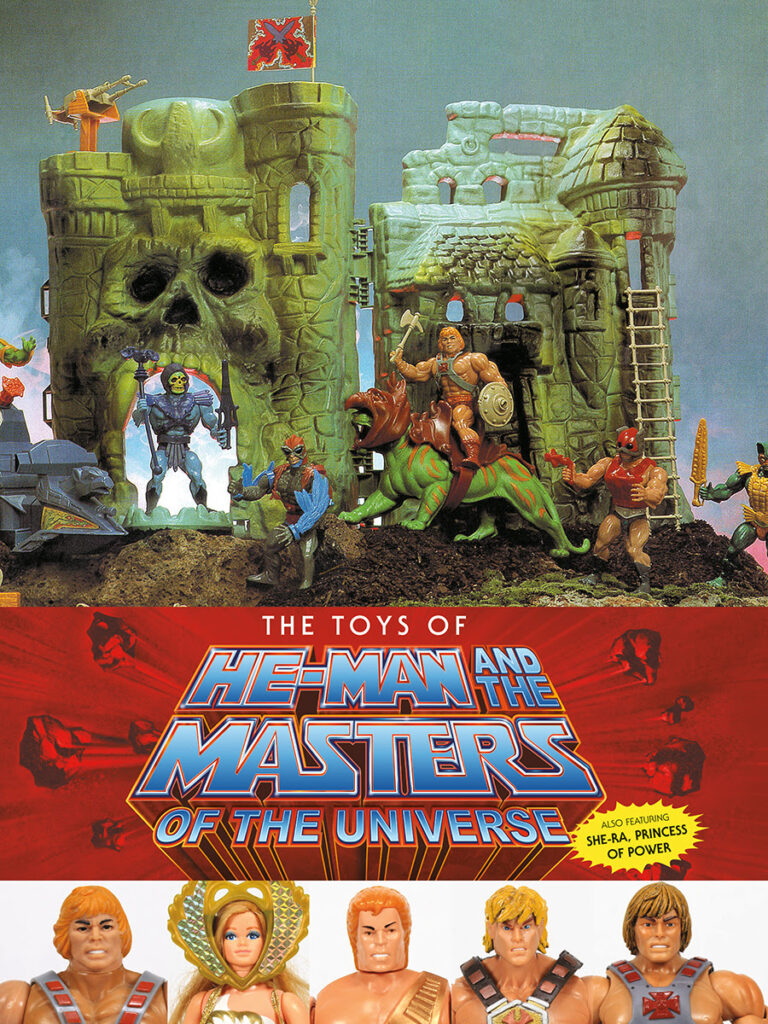 In the 1980s, the Masters of the Universe toy lines shook the world of children's entertainment to its foundations. Now, YouTube influencer "Pixel Dan" Eardley and He-Man historian Val Staples have worked with fans worldwide to cultivate this incredible volume that contains in-depth overviews of every item in several complete toy lines, including: 1982's Masters of the Universe, 1985's Princess of Power, 1989's He-Man, 2002's Masters of the Universe relaunch, and 2008's Masters of the Universe Classics!


Featuring expertly-researched documentation of the toys' development and unique variants, each entry also includes photographic reference of the heroic figures and playsets from decades of development. This phenomenal tome also features never-before-seen interviews and designer commentary from the toys' creators, offering keen insights into the genesis of a product that inspired millions of young imaginations.

Dark Horse
All told, The Toys of Masters of the Universe contains 700 pages of classic awesomeness. The book will run you $59.99 USD, and is set to hit the market just in time for the Holidays, on November 25th.
You can pre-order it now, via  Amazon, Barnes & Noble, or your local comic shop.