With Batman '89 already being readied for release from Mezco, we have another DC movie heavy hitter announced – Christopher Reeves' Superman.
You'll believe a man can fly
If there's a more widely-beloved superhero movie than the original Richard Donner Superman film, I'd like to hear what it is. The movie set the bar for comic book adaptations, and had one of the all-time greatest castings with actor Christopher Reeves as the Man of Tomorrow.
Even today, with the glut of super-heroics hitting silver screens, Superman '78 remains a classic. It perfectly captured the look and feel of the DC Comics in that era. And now Mezco is adding it to their One:12 Collective.
Bearing the likeness of Reeves, the figure will include a pair of head sculpts, as well as a good amount of accessories. If you've seen the movie, then they'll no doubt look familiar. That includes the base too, which is far and away one the most impressive in the entire line.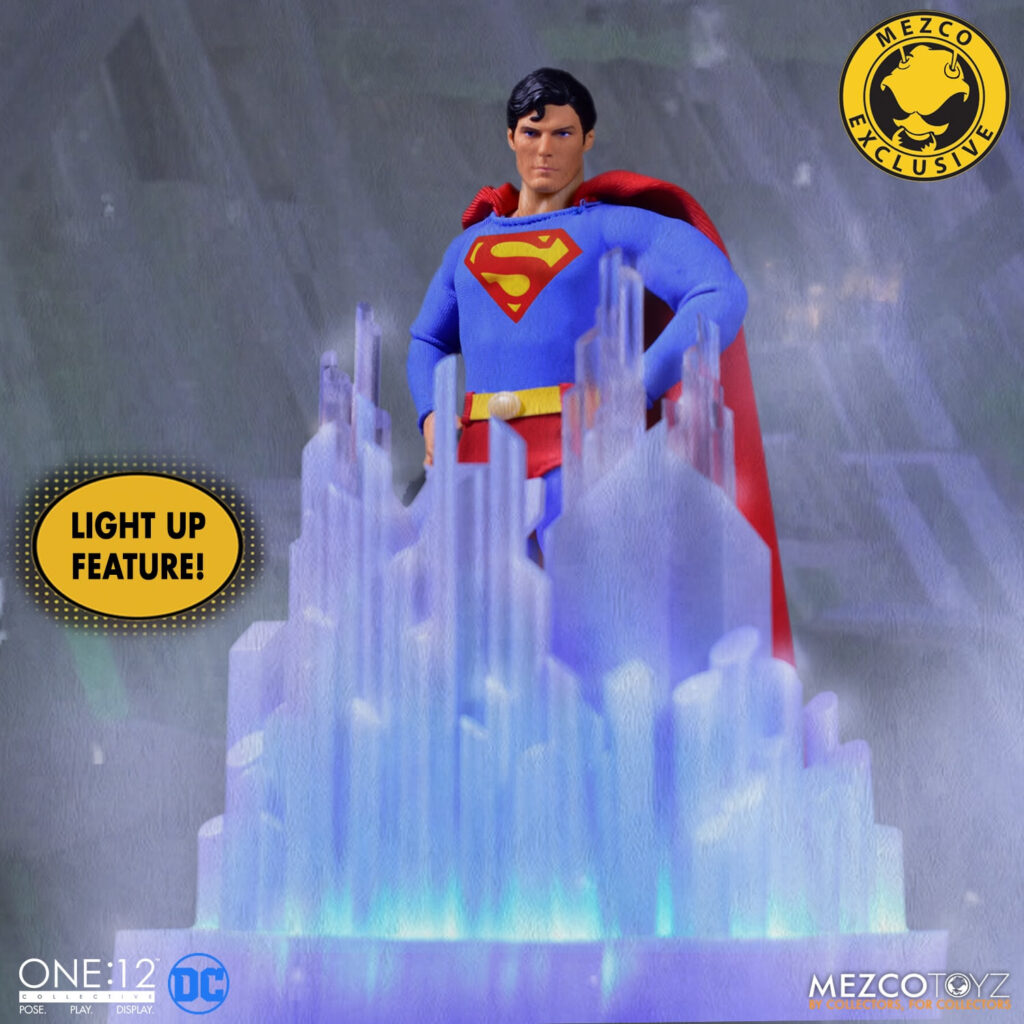 One:12 figures usually ship with a standard, somewhat plain, logo base after all. Not that you don't get there here too, because you do (though it's more colorful than usual). But you also get one that's actually modeled to look like a piece of the Fortress of Solitude. Even better, it lights up.
If you guessed that all of this would make Superman 1978 a little more expensive than your usual One:12'er, you're right. The figure will retail for $125 USD when it ships out this fall.
Check out the details below, or click here to pre-order.
THE ONE:12 COLLECTIVE SUPERMAN FIGURE FEATURES:
All-new One:12 Collective body with over 28 points of articulation
Two (2) head portraits
Hand painted authentic detailing
Approximately 16cm tall
Nine (9) interchangeable hands

One (1) pair of fists (L&R)
One (1) pair of flying hands (L&R)
Two (2) pairs of posing hands (L&R)
One (1) of Kryptonite shard holding hand (L)
COSTUME:
Fitted suit with authentic detailing as seen in the Superman movie
Cape with integrated posing wire
Waist belt
Knee-high boots
ACCESSORIES: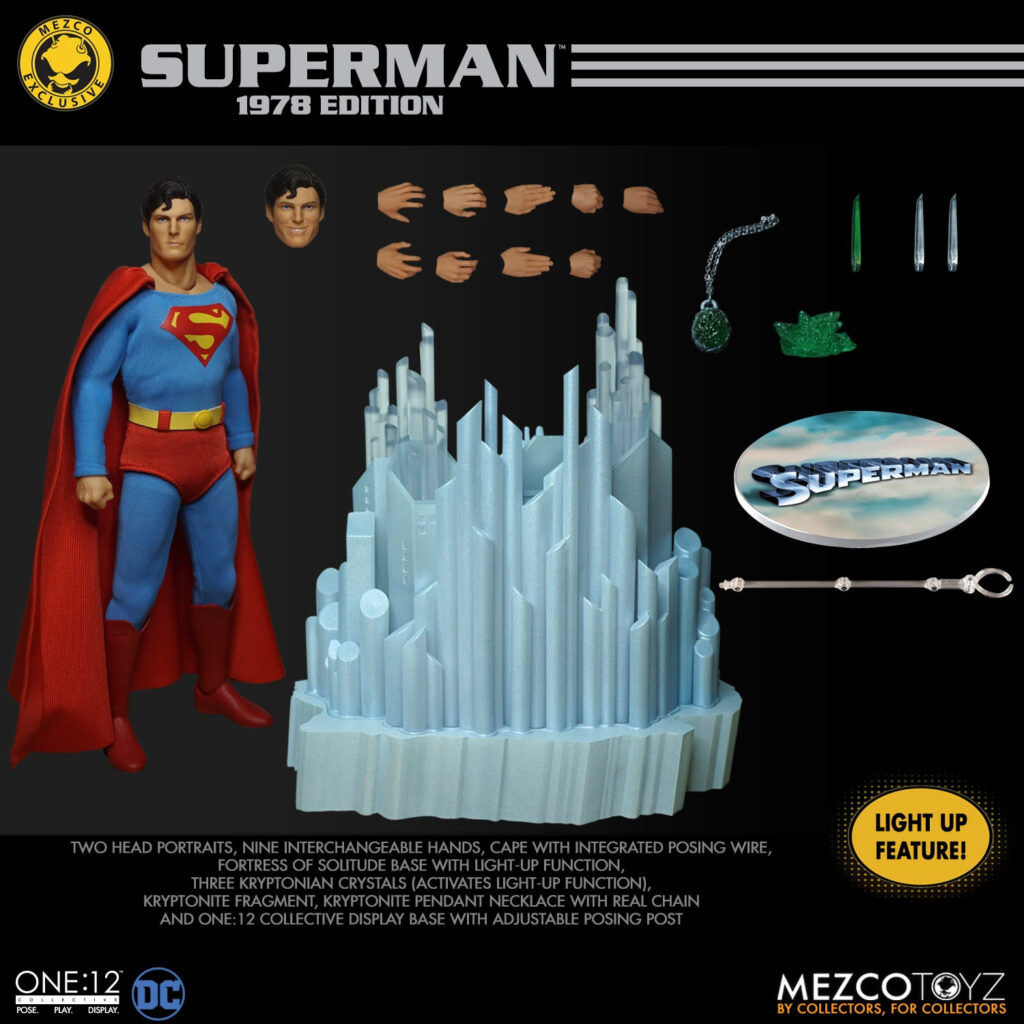 One (1) Fortress of Solitude base with light-up function
Three (3) Kryptonite crystals (activates light-up function)
One (1) Kryptonite fragment
One (1) Kryptonite pendant necklace with real chain
One (1) One:12 Collective display base with logo
One (1) One:12 Collective adjustable display post
Each One:12 Collective Superman – 1978 Edition figure is packaged in a collector friendly tin, designed with collectors in mind. 

Mezco