3D Realms' Quake engine-powered Wrath: Aeon of Runi finally has a release date, and will hit (complete with limited big box) in February.
Aeon of gaming
If you haven't been paying attention, 3D Realms has been making a habit of producing some awesome retro titles lately. Ion Fury is one of those, as is Wrath: Aeon of Ruin.
But while Ion Fury is powered by the classic Duke Nukem engine, Killpixel Games' Wrath bumps the retro-goodness a bit forward in time to the late-90s Quake era. Running off of the actual Quake engine, the game casts players into a horror-filled world that plays like the FPS' of old.
Wrath is in Early Access right now on the PC as well, which means it continues to evolve. That includes this week's addition, a giant new update.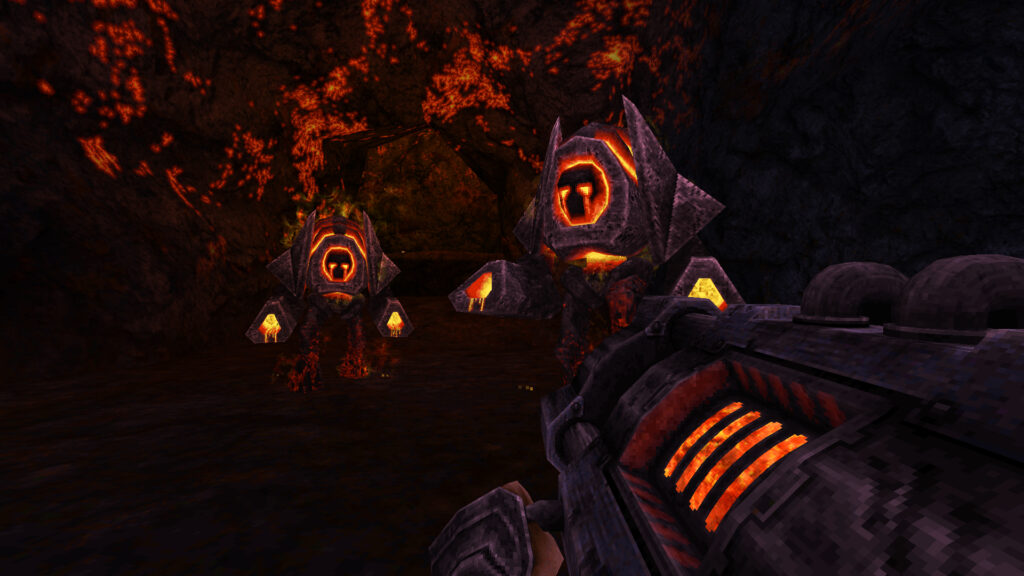 WRATH's second major Early Access update launches today, introducing a new level, weapon, and enemy. Explore the former home of an extinct religious sect and the underground network hidden underneath. Lava-filled chasms, stone chambers, and profane altars hint at the horrors of a forgotten world. Sear mottled flesh with molten metal with the Slag Cannon. Learn to fear the Oppressor, a walking furnace capable of firing relentless volleys of molten rock.


3D Realms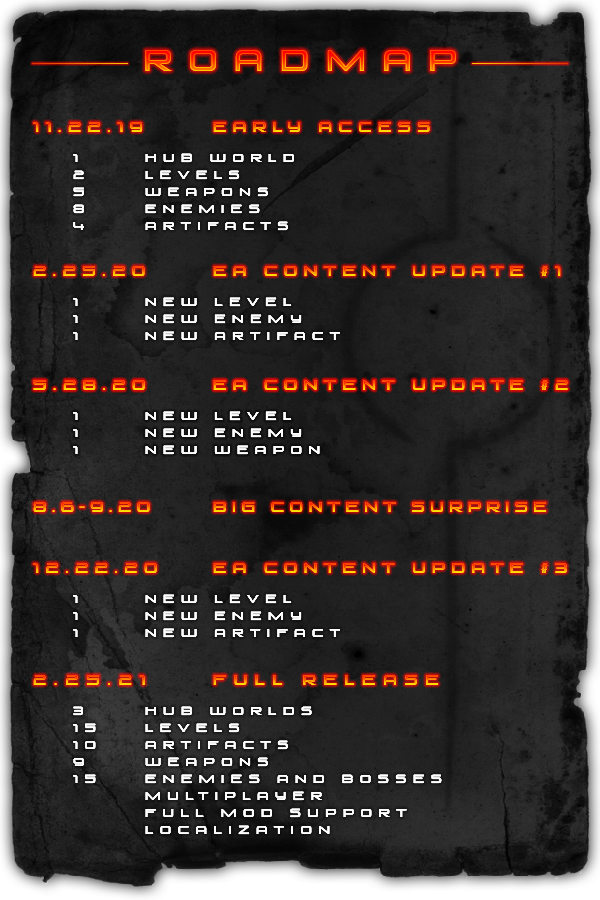 Along with the above, comes an update to the roadmap (seen to the right) that includes two more big time updates. But that's not all as we also now have news of the game's official retail release.
According to 3D Realms, Wrath will arrive on the PS4, Xbox One, Switch, and PC on February 25th, 2021.
Going big
When Wrath is also set to have a nice little bonus in the form of a "big box" special edition. What used to be standard for PC games, so-called big boxes are a treat to get in the modern, all-digital age.
And this one is going to be ridiculously packed.
Included will be:
Limited Founders Edition Big Box
Wrath: Aeon of Ruin on CD-ROM
"The Art of Wrath" Art Book
Original Soundtrack by Andrew Hulshult
USB drive loaded with exclusive digital content
5 Metal Enemy Figurines
Reversible Poster
Exclusive Stickers
Of course, all of this comes in at a premium price too. While the standard version currently runs an Early Access price of $24.99 USD, the big box goes for $99.99 USD.
If you do want one though, you might want to pre-order soon. It's limited to just 500 pieces, and as of this article there are only a little over 200 copies remaining. You can get it here.