The line hasn't debuted yet, but McFarlane Toys has taken the wraps off the Necron Warrior, the next figure in its Warhammer 40k series.
Robo-skeletons
Debuting at Toy Fair in February (remember conventions?), McFarlane Toys' latest line of action figures is based on Games Workshop's futuristic Warhammer 40K game. At the show, all that was shown was a Space Marine, along with a limited edition, unpainted Space Marine. The idea there being that fans would get to deco the figure in their favorite Space Marine colors. Today brings one more though, and it's looking just as cool.
As a fan of 40k from before the Necrons were around, I don't have much knowledge about the far future's robotic undead. However that really doesn't matter much, since an awesome figure is still an awesome figure. And man, is this one of those.
The Necrons are shaping up to be critical players in the unfolding story of Warhammer 40,000.  McFarlane Toys will be bringing fans an incredibly detailed 7-inch scale Necron Warrior with Ultra articulation – up to 22 moving parts for a full range of posing and completed with character-specific accessories; a Gauss Flayer and Canoptek Scarab along with a Warhammer 40,000 branded base.


McFarlane Toys
Bring home all the action
Both the Necron Warrior and the pair of Space Marines will be out on retail shelves this fall. You don't have to wait to secure an Ultramarines version however, since pre-orders have already kicked off onWalmart.com.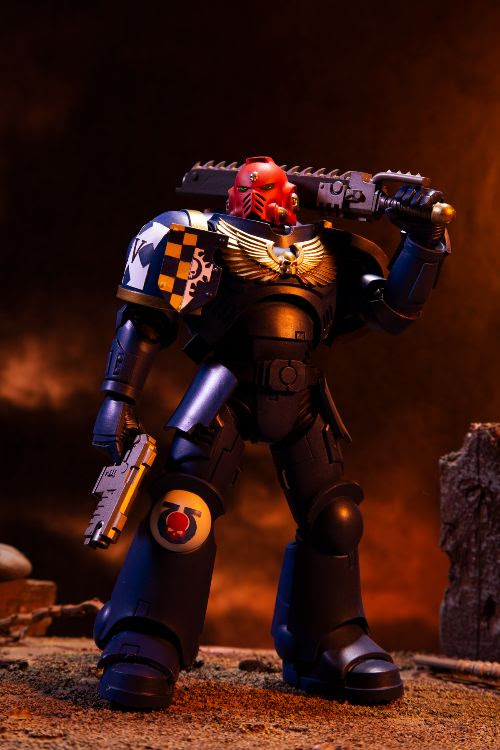 McFarlane Toys' Warhammer 40,000 Ultramarines Primaris Assault Intercessor with include a Heavy Bolt Pistol, Astartes Chainsword.  Both figures are 7-inch scale figures and designed with Ultra articulation for a full range of posing and come with a Warhammer 40,000 branded base.

McFarlane Toys
As for the unpainted Space Marines, those will be a little harder to come by. The Space Marine Primaris Intercessor AP will be available only at Games Workshop stores and specialty retailers. He'll also be "highly limited" according to McFarlane, though there's no hint as to how many will see production.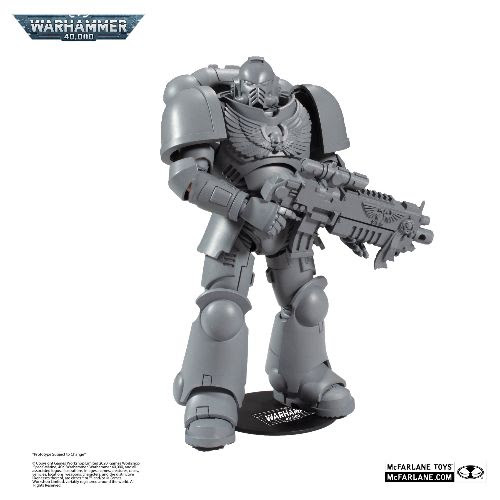 The highly limited release of Space Marine Primaris Intercessor AP comes unpainted to give fans the same option to paint the figure however they desire just like the iconic Warhammer 40,000 miniatures. Available this Fall at Games Workshop and specialty retailers only.

McFarlane Toys