The iconic evil future-Hulk known as The Maestro has always been a mystery. This August though, fans are finally going to learn the truth.
The Maestro of ceremonies
It's been almost three decades since The Maestro debuted in the iconic, now-classic Peter David, George Perez story. But while the book is a definitive Hulk tale, and the character itself has become a fan favorite, there's. precious little known about him.
That however, is about to change.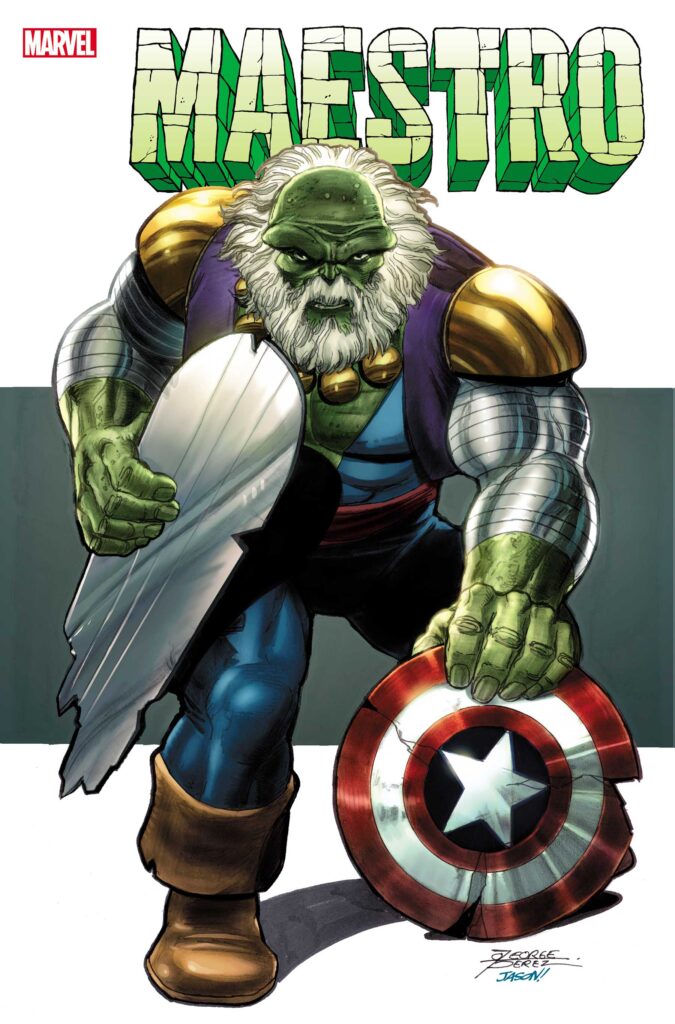 "I had no idea that when I first created the Maestro for Future Imperfect, that he would have the kind of popularity and staying power he has now," recounts Peter David. "Until now, I've only been able to allude to his origins, so I was thrilled to have the opportunity to explore them in this series, and I can't wait for fans to see all the artwork that's been coming in!"

Marvel Comics
That's right, legendary writer Peter David is back at the helm for this landmark. And while George Perez isn't a part of it, another all-time Hulk great is in the form of Dale Keown. He'll be joined by Germán Peralta for the series, in which Marvel is promising answers to long held questions.
How does Earth fall and Maestro rise? What happens to the world's heroes? And what does fate have in store for Bruce Banner and the Hulk? Find out in MAESTRO #1 when it smashes its way into comic shops this August!

Marvel Comics