Fan of Insomniac's Spidey game? Diamond Select Toys' adaptation of Spider-Man in his PS4 'advanced suit' is hitting stores now.
Thwip!
One of the standout titles and very best games of 2019, Insomniac's PS4 exclusive Spider-Man game was also one of the best overall Marvel games in years. Actually, it might be the best ever. The developer got everything right with this one. From the story to the graphics and design, it was awesome. That includes the Spider-Man suit.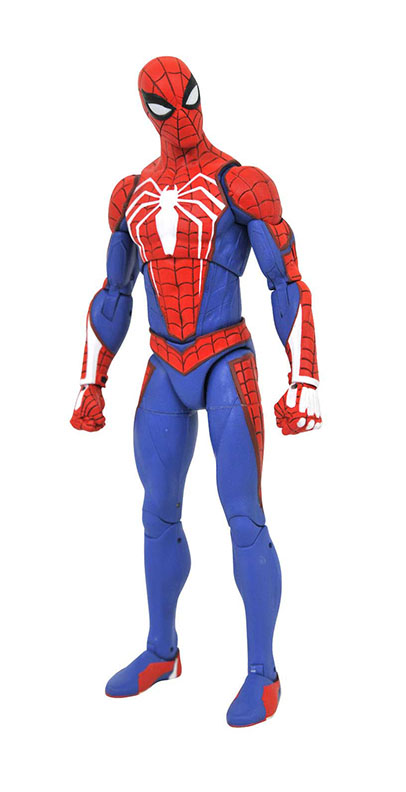 The actual look of Spidey himself, his default look anyway, was starkly different than anything that'd come before. With a giant white spider logo splashed across his chest, the video game Peter Parker had a fairly standard red and blue costume otherwise. Those two elements combined made for an interesting visual. It wasn't for everybody, but even some haters grew to like this very different looking web head.
Now, probably especially since the game was such a hit, I have a feeling there are more fans of the look than anything else. If you're one of them, then you're going to like what DST has in stores right now.
Marvel Select Video Game Spider-Man Action Figure 

A Diamond Select Toys release! The hottest Marvel video game is now part of the coolest action figure line! The Marvel Select line expands into the gamerverse with this 7-inch scale action figure of Spider-Man as he appears in his eponymous game for the PS4. Includes interchangeable hands, head, and web accessories. Designed by Eamon O'Donoghue, sculpted by Gentle Giant Studios! (Item #AUG192734, SRP: $29.99 )

Diamond Select Toys