Is the Switch Lite a little too dull for you? Looking for something a little… springier? Well does Nintendo have a color option for you.
It's not pink
Any Nintendo fan will tell you, the company has a habit of adding new colors and even features to its consoles after launch. I kind of lost track of how many revisions hit the DS/3DS line, and the company's newest console seems ripe for the same treatment. No, not the Switch proper, I'm talking about the Switch Lite, the lighter and smaller version of the console.
This new shade of Switch Lite will be added to the console's already existing lineup of options, which includes gray, yellow, and turquoise. If you look closely, this newly announced Switch Lite unit is just a hair deeper in color than pink, hence the coral designation.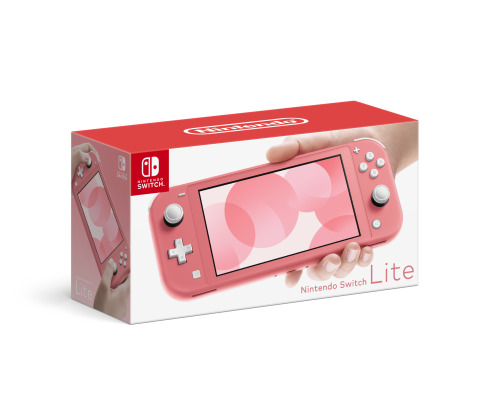 Designed for solely handheld play, the Lite version of the Switch can't dock to a TV, and doesn't support tabletop play. You also cannot remove the joy cons, as they're actually a part of the chassis. Just a few things to be aware of there if you're thinking about grabbing this vibrantly colored console.
If you're down with all of that though, you'll be happy to know that this will be the same price as existing Switch Lite's, clocking in at $199.99 USD. You'll be able to get one this April the 3rd.