The Dark Knight's sidekick Robin is almost 80 years old. If you thought that was going to slip by without a celebratory issue, you're not paying attention.
The boy wonder
Dick Grayson started it all. Bruce Wayne's ward-turned-adopted son, the first Robin made the mold that many successors would conform to. That includes Jason Todd, Tim Drake, and currently, Damien Wayne.
But despite fan and niche favorites, and moving on to another guise himself, the original remains the most iconic vision of the Boy Wonder. And in 2020, he'll be celebrating his 80th birthday. To that end, DC is prepping a 100 page one-shot.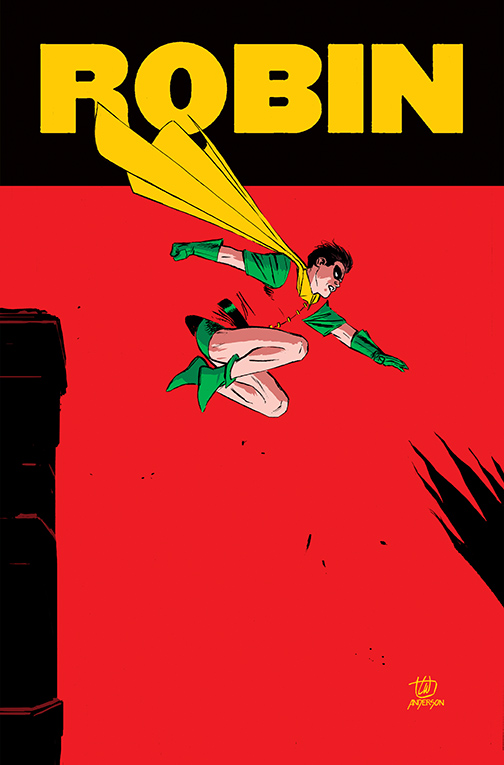 This instant collectible includes stories from comics' greatest Robin writers, paying tribute to the character in various guises, including Dick Grayson, Jason Todd, Tim Drake, Stephanie Brown and Damian Wayne. The Talent list for these stories reads like a whos-who list of comic luminaries, such as Marv Wolfman, Tom Grummett, Chuck Dixon, Scott McDaniel, Devin Grayson, Dan Jurgens, Norm Rapmund, Tim Seeley, Tom King and Mikel Janin, James Tynion IV, Peter J. Tomasi, Judd Winick and others. 

In addition to a dynamic cover by Lee Weeks, hardcore fans and collectors can also look forward to eight variant covers spotlighting Robin throughout the decades, drawn by some of comics' premier artists:


DC Comics
1940's variant cover by Jim Lee and Scott Williams
1950's variant cover by Julian Totino Tedesco
1960's variant cover by Dustin Nguyen
1970's variant cover by Kaare Andrews
1980's variant cover by Frank Miller
1990's variant cover by Jim Cheung
2000's variant cover by Derrick Chew
2010's variant cover by Yasmine Putri
Not enough?
If all of that isn't enough for you, there's even more on the way. The likes of "Kenneth Rocafort, Nicola Scott, Andy Kubert and Frank Miller" will all be producing tribute images too. So if you're a Robin fan, you've got quite a bit to look forward to.
The Robin 80th Anniversary 100-Page Super Spectacular #1 is set to arrive on the stands on March 11th. It'll cost you $9.99 USD.