Cast in her heroic guise, the newest exclusive X-Men Pop! from Funko features none other than Jean Grey before she turned. And it glows too.
Unlimited power!
Yeah, kinda sorta unlimited power. The Phoenix was and is one of the most powerful entities in the Marvel Comics Universe. As most X-Men fans know, the Phoenix Saga was a landmark arc in the comics, as fans saw a newly overpowered Jean Grey turn from hero to monster.
While most figures (and movies) tend to focus on the latter part of that story, this Pop! vinyl goes the other direction. Here we've got Jean as hero, using the power of the Phoenix to battle the X-Men's vile array of foes.
She's the latest X-Men character to join the collector figure line, and she'll be exclusive to Entertainment Earth. Oh, and did I mention that she's glow in the dark?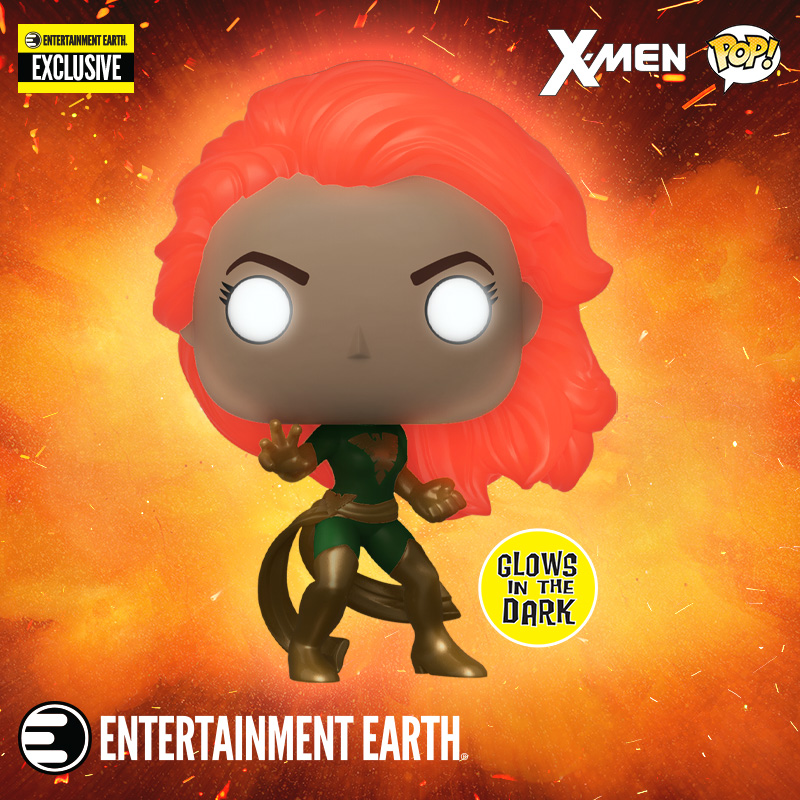 Entertainment Earth Exclusive! A mutant with immense cosmic powers is ready to join your X-Men collection. Before turning into the brutal Dark Phoenix, the Phoenix Force came to Jean Grey's aid, emerging in a green-and-gold suit like you see here. Positively radiating power, this exclusive Pop! Vinyl literally glows in the dark! The X-Men Phoenix Green Glow-in-the-Dark Pop! Vinyl Figure – Entertainment Earth Exclusive measures approximately 3 3/4-inches tall and comes packaged in a window display box. You don't need to be an Omega-level mutant with telepathic and telekinetic powers to bring this fantastic figure home. 

Entertainment Earth press release
Retailing for $13.99 USD, Phoenix is set for release the November. You can pre-order her here.