If you thought Star Wars Jedi: Fallen Order wasn't getting a deluxe art book from Dark Horse, well you were wrong. It lands in stores this November.
Fallen order, risen art
The latest entry in the Star Wars video game library brings players back to the time between the prequels and the classic trilogy. It's a time that's been explored before to be sure, but it's also quite possibly the best possible place for new media.
I don't think there's any arguing that the Original Trilogy still contains the most iconic pieces of what the franchise has to offer. And coming directly from the time of the prequel films, it's the perfect place for new stories. And, for that matter, new art.
Enter Dark Horse Books and their continuing line of art books based on video games. Though this one is kind of a twofer, since you get gaming and classic Star Wars all rolled into one.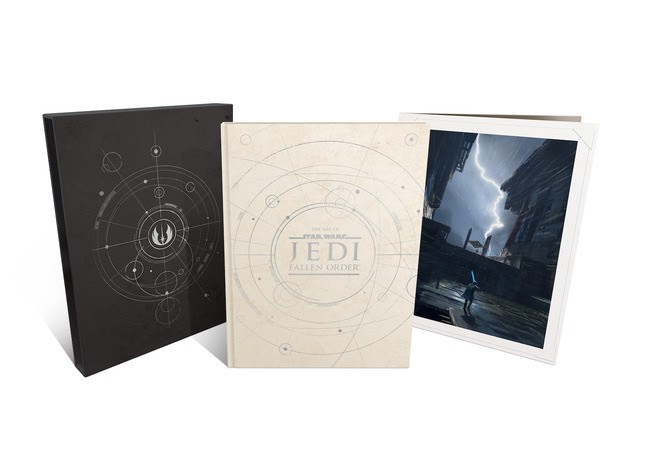 With detailed concept art of all-new characters, exciting weapons and equipment, and locales both familiar and new, The Art of Star Wars Jedi: Fallen Order: Limited Edition offers a behind-the-scenes look at the production of a hit game—all accompanied by intimate artists' commentary that reveals how this incredible universe is brought together. This limited edition also features a cover and slipcase inspired by ancient Jedi tomes, as well as an exclusive gallery-quality lithograph!

Dark Horse Books press release
Both versions of the book will be available day and date on November 20th. That's just a few days after the game itself hits shelves on the 15th.