The bad guys are back again. Fresh from the YouTube Red show of the same name, Cobra Kai is coming to the world of comic books.
No Mercy
If you're a fan of the Karate Kid, or just into 80s nostalgia, you're missing out if you're not watching Cobra Kai. The YouTube Red series fast-forwards to the present day, focusing on original villain (now sorta anti-hero) Johnny Lawrence. In its second season, Cobra Kai doesn't seem to be showing any signs of slowing down, in fact it's expanding.
A new comic book based on the show was just announced by publisher IDW. Titled Cobra Kai: The Karate Kid Saga Continues, the book will be a little different than what's on YouTube. It will actually re-tell the original Karate Kid movie. As you might imagine though, it's going to have a big twist.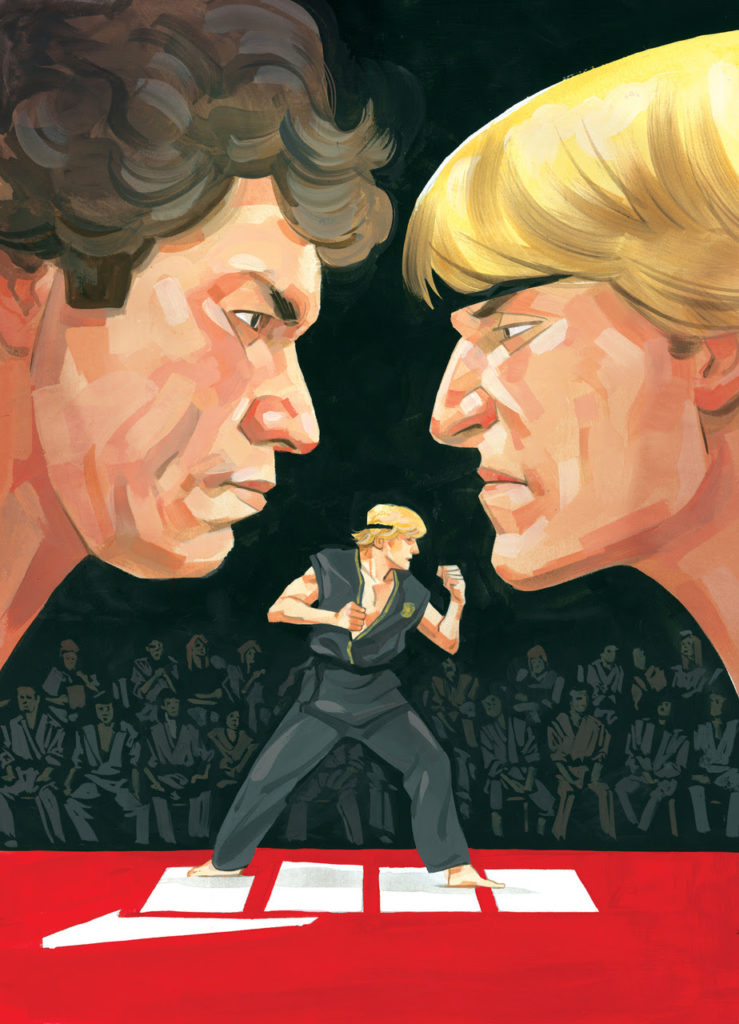 This re-telling will be all about 'Johnny's Story'.
Starting with "Johnny's Story" Part 1 (of 4) in October, readers will see The Karate Kid movie in a whole new light in this retelling through the eyes of Johnny Lawrence, two-time All Valley Tournament champion. When the new kid makes moves on the girl that broke Johnny's heart, he vows to settle the score and win back his love… or so goes the story Sensei Lawrence tells his students nearly 35 years later.

IDW press release
From the creative team of writer Denton J. Tipton and artist Kagan McLeod, Cobra Kai: The Karate Kid Saga Continues #1 hits stands this fall.