Dark Horse Comics is continuing it's Aliens line with an all-new tale starring the characters from the upcoming Cold Iron Studios game.
Send in the marines!
We still don't know a lot about the game in question here, that meaning the one from Cold Iron. What we do know is that the title will be a somewhat Destiny-like affair, with MMO elements. That's very new for an Aliens game.
Beyond that though, the whole thing is a mystery. And it's one that doesn't seem like it'll be filled in any time soon. Last week's E3 held nary a morsel of info about it after all. I'd assume that means we have a ways to go before it makes it appearance. That though, isn't stopping Dark Horse Comics.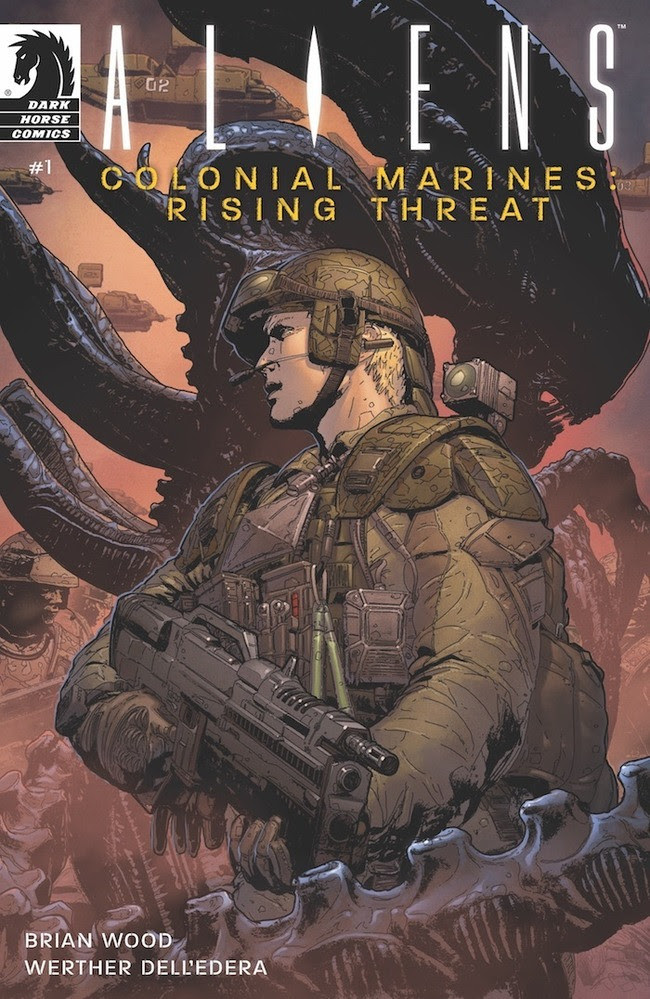 The publisher has announced that they'll be offering a comic that makes use of several characters from the future video game. The book is set to focus squarely on Aliens' iconic Colonial Marines, one Olivia Shipp in particular.
Aliens Colonial Marines: Rising Threat delves into the formative years of the Colonial Marines. Tying into the events of the upcoming Cold Iron Studios video game, this new series introduces Olivia Shipp, leader of a squad of battle-weary Marines who have defied orders to rescue the survivors of a refinery under siege.
The marines are back in action this fall, as Aliens Colonial Marines: Rising Threat #1 (of 8) assaults shelves on September 18th.