Marvel is bringing back its young super-team Power Pack. Not seen in years, the group of kids will take on the Brood in a special one-shot.
Powering up
Yes, Power Pack is back. Who saw that one coming?
The team of kids was last seen in a branded mini-series in the year 2000, before slipping into relative obscurity. According to their Wiki, the Pack did show up a few times in Fantastic Four comics here and there, but with no real impact. You'd actually have to go all the way back to the mid-to-late 80s to see the team in its prime.
As I remember it, Power Pack was never really a huge success, but had something around a C-tier status in Marvel's universe. Nostalgia tends to elevate though, and that might be the reason why they're back.
Growing up
A one-shot titled Power Pack: Grow Up is set to arrive this August from artists June Brigman and Gurihiru, and… Louise Simonson. Yes, Louise is back. A truly prolific (not to mention fan-favorite) superhero writer, Simonson hasn't been seen much around Marvel in recent years.
Though she's done work for them post-millennium, she's more known for stuff from the 1980s and 90s. She's also credited as a creator of Power Pack, which makes her a natural fit here.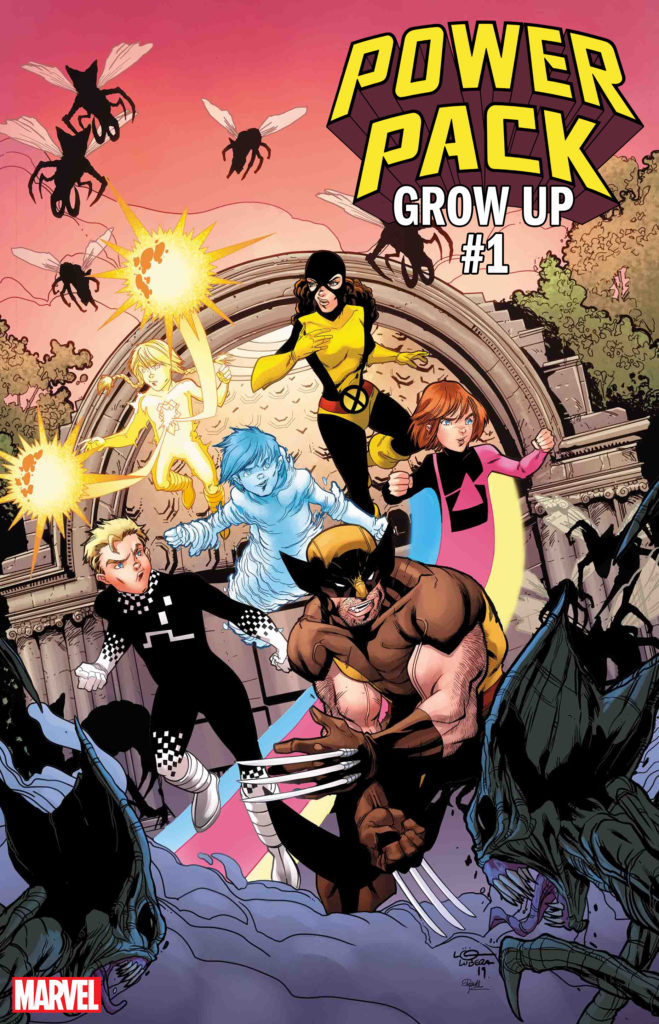 In the new issue, the Pack takes on the hideous Brood. They'll an assist from Kitty Pryde and Wolverine, but with their own internal conflicts to deal with too, they might need all the help they can get.
Power Pack jumps into action when the Brood crash a concert, but it's a race against time as they battle the invasion against their own anxieties, as well as each other, in hopes of saving the world. Join Alex, Julie, Katie, and Jack Power and special guests Wolverine and Kitty Pryde for an incredible new adventure! Plus, don't miss fan-favorite artist Gurihiru teaming up with Louise Simonson for the first time in a special short story!

Marvel Comics press release
Interesting to note there is Kitty's uniform. She's clearly decked out in her classic X-Men duds. That has to make you wonder whether or not this is a contemporary tale, or one set in the past.
We'll find out this August the 28th, when Power Pack: Grow Up hits stands.