It's not really a release date, but Nintendo has revealed a window at least for the upcoming Super Mario movie.
Super
A while ago, we saw some news from Nintendo about their re-entry into the movie business. Far from previous, cringy efforts, this news actually held promise. That's mainly because the Super Mario movie that Nintendo announced would be moving forward was to be animated.
More than just that too, the film would be heading into production behind an experienced studio – Illumination. There's serious studio muscle behind it too, as both Nintendo and Universal are funding the venture. Then there's the little fact that Shigeru Miyamoto himself is onboard as a co-producer. What more could you ask for than to have Mario's creator directly involved?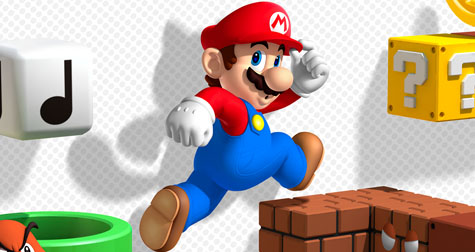 That was pretty much it for the news though, as the pipeline promptly shut down after the initial announcement. Cue a financial report this week however, and we've got a pretty important piece of the puzzle added.
IGN is reporting that Nintendo says the movie is "moving along". While that's not much to get excited about, they also say that it will be aiming for a release "around 2022". While it's true that it's not all that soon, it is just three years off (round about). Not too bad.
We'll have more for you as it's announced.
Source: IGN