Classic Marvel Comics series Marvel Team-Up is back. The new book starts off fittingly with Spider-Man, seeing the hero team with Ms. Marvel.
Tag team action
For those who don't know, Marvel Team-Up was a pretty long running series. Even if you don't know what that book was though, you could probably guess what the premise was. And now, what the premise is.
The new book, like the old one, teams Marvel superheroes together, who you might not normally see team-up. Now, as I remember, the original had Spider-Man included across most of its run, and now we're seeing him star in the first issue of the new run.
There's nothing in the press release about him sticking around though, so he might be guesting in the first issue only. The gimmick of the series being what it is though, even if that's the case I'm sure we'll see him back before long.
Here's the official word from Marvel: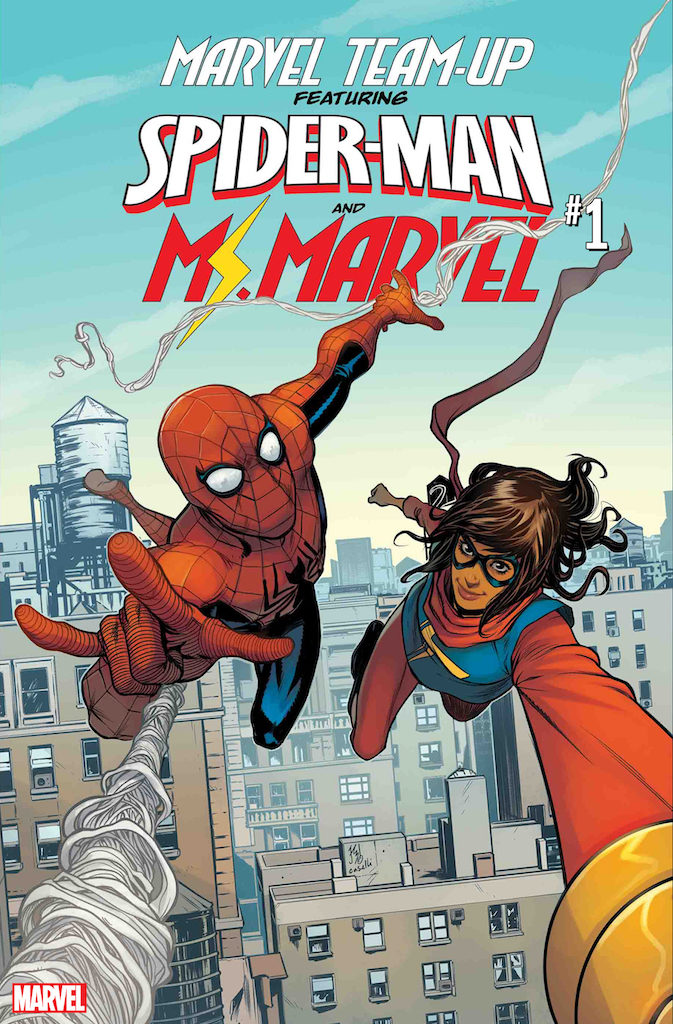 Marvel is excited to announce that this April, award-winning author and Ironheart writer Eve Ewing will helm the first arc of MARVEL TEAM-UP #1 along with artist Joey Vazquez (Spider-Geddon), with covers by Stefano Caselli! Announced today on The Chicago Tribune, the first story of the thrilling new series will see Ms. Marvel and Spider-Man undertaking an epic adventure together.

"I don't want to reveal too much, but my goal with the story is to have maximum fun with two characters that are both really sweet and really cool people who are fan favorites (and faves of mine), and to put them both in some delightful awkward and uncomfortable situations where they have to stretch to the limits of their abilities," Ewing teased to the Tribune.

For more information, visit today's articles at The Chicago Tribune and Marvel.com, and don't miss the new adventures of Ms. Marvel and Spider-Man, coming this April!

Marvel Comics press release