Marvel's first new run with Conan will have at least one book centered on someone other than the Cimmerian barbarian. 
The Hyborian Age
Has there ever been a comic to bear Conan's name but not star him as the main character? I don't think so, though I can't say I'm surprised either that Marvel would make a stab at creating a "shared universe" out of Conan's world. It's kind of what they do after all, having seen it with Star Wars before this.
But does a Conan story work without the man himself? While I'm inclined to say 'no', I suppose it's possible. Author Robert E Howard's Hyborean world is rich with fantasy elements, many of which he either created or refined. Belit is a major character in that realm too, though rarely seen without Conan.
Nonetheless, the description in today's press release does make it sound kind of neat. And really, that cover is gorgeous.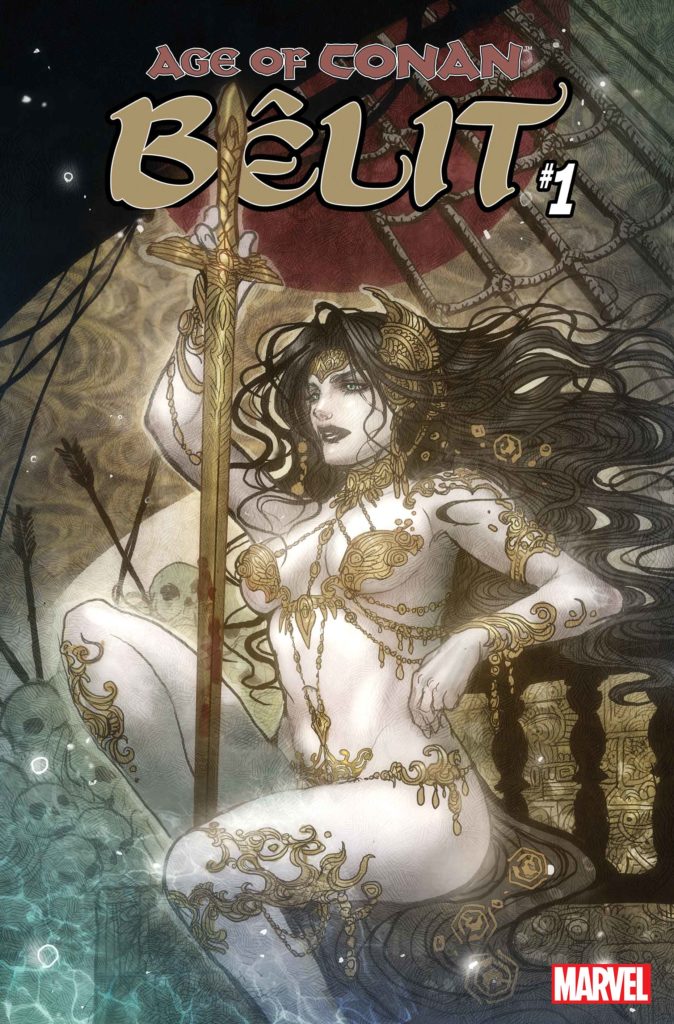 Those who know her fear her…and those who know the sea have felt her wrath. This March, the AGE OF CONAN will showcase one of Conan's most formidable and memorable companions: the one and only Bêlit, Queen of the Black Coast!
 
In an all-new story from rising star Tini Howard (Marvel Knights 20th, Captain America Annual #1) and artist Kate Niemczyk (Mockingbird, Invincible Iron Man), learn how the most formidable pirate queen came to be, as a teenage Bêlit stows away on the ship of the Dread Admiral Atrahasis…her adventures leading her down a dangerous and deadly road, one that will change her life and the lives of all who roam the seas of the Hyborian Age!

Plus, don't miss the first chapter in an all-new BÊLIT prose novella, presented here for the first time!

Witness the She-Devil of the Sea in all her glory when AGE OF CONAN: BÊLIT #1 arrives in comic shops this March!