Ivan Sherry is known for his roles in Inspector Gadget (2015), Assassin's Creed Syndicate, Assassin's Creed Unity, The Good Witch's Charm and more!
In this interview, he discusses how he got into acting, the MoCap U workshop, Ubisoft, and how aspiring actors can begin if they wish to build their skills.
Just so that people can get to know you, tell me about yourself. How did you discover your love for acting?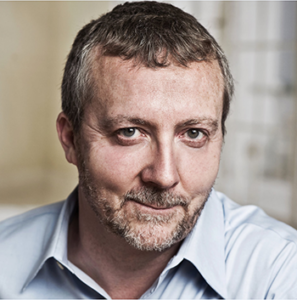 Ivan Sherry: I was born in London, England, and I spent half of my first 20 years there and half of it in Kingston, Ontario, which I think of as my Canadian hometown. My family has been in show business dating back to the 1870's or 1860's though I'm not exactly sure. I think I'm the fifth generation. I have a cousin still in the UK who is pretty well known, and I think it's just the two of us left!
I did a musical in high school like so many people do, and then a friend of mine who works at a local theatre company in Kingston asked me if I was interested in doing a comedy review when I was about 18 and I fell in love with it. Since then, I've always been involved in doing something— whether it was a community theatre or working with a number of different companies in Kingston and Queens University.
Then in the early '90s I moved to Toronto and started auditioning for things and I'm still at it 23 years later!
How were you feeling when you first started to audition? I know when I first started to audition it was a little scary.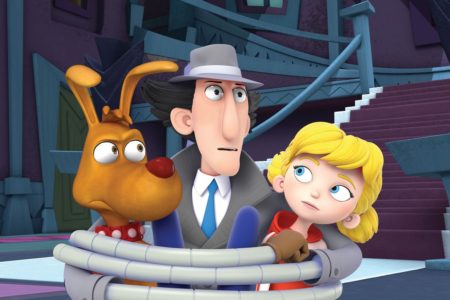 Ivan Sherry: It can be very scary. I think it's like anything else. It's a practised skill and once you get comfortable and familiar with the way it works and what people are looking for [depending on the type of project] whether it's:
Theatre
Video Games
Movies or TV
Commercial Voice Over
Cartoons
The more you do it the more comfortable you are with it and the better you get at it. It took me a long time to get really comfortable and confident in my early days, but it all seems so long ago now that it's all a big haze.
What I wanted to talk about next was MoCap U. Why was this workshop established?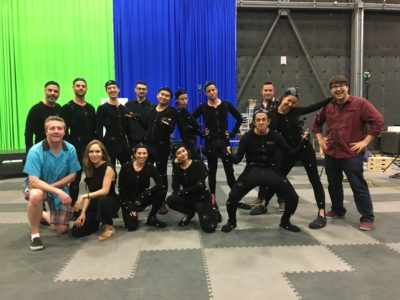 Ivan Sherry: I came out of doing a lot of work on Assassin's Creed Syndicate in 2015 and I did one MoCap gig on Assassin's Creed Unity the year before and I loved it!
I loved working in performance capture and I wanted to learn more about it and better my skills. So I started looking and discovered pretty quickly that there was nowhere in Canada for actors to go and learn about working in video games.
So with the collaboration and input from a number of people, we started offering workshops with MoCap U teaching professional actors―ACTRA members how to work in the genre, because so many actors come up to me and other friends of mine who work in games too ask:
"How do you get into games? What do I do when I get there?"
That's what we teach people: "How to Get The Job" and "What to do When You Get The Job."
A good friend of mine who's an award-winning voice actress, said that it was the best professional workshop she's ever taken in the 20 years of being in the business. We felt if we are going to do this we got to do it right.
We also try to deepen the talent pool here in Toronto so that video game companies —particularly Ubisoft have a greater number of actors to choose, and it will hopefully help keep some of the work here as opposed to them[actors] having to go LA or London.
I remember from a previous e-mail exchange that you were working on a motion capture for a video game. While I have heard of the term motion capture, it's still something I'm not familiar with. Can you please explain what it is and why it's so important for actors to learn it?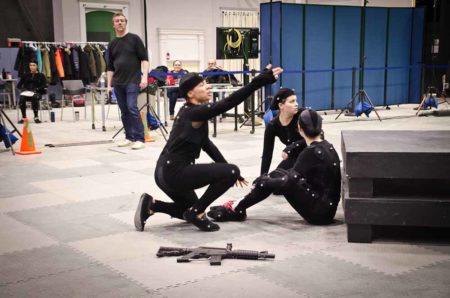 Well, most of the AAA video games you hear about these days are the big titles we've all heard of whether it's Assassin's Creed, Far Cry, or Call of Duty— all of those games are partially animated and the characters are partially created by actors in a studio. But it's different than the traditional studio when we think of film and television.
For instance, at Ubisoft Toronto there are 80 cameras surrounding the play area— the set essentially and it's called the Volume.[Take a look at the diagram below detailing this process, click for a full size view]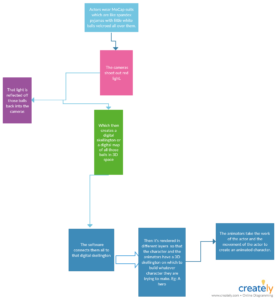 I mean that's not particularly new. Walt Disney was doing that in the '30s and '40s where he would hire actors to come in and play scenes and his animators would trace over the film in order to make the animation more realistic. It's a process that's come a long way over the last century, and it's also being used in a ton of film projects.
In the many years that you have been in this industry, have you seen the Toronto market expand in opportunity or has it stayed the same?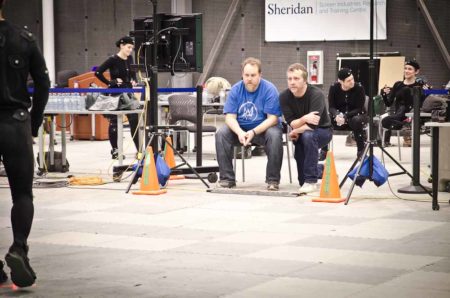 Ivan Sherry: I think Toronto and the business in Ontario have grown a great deal. I think last year we broke the 2 billion dollar mark in production and Toronto has been a hub for some time and there have been some down time too.
There are a lot of reasons to come here:
Toronto can substitute some of the bigger cities of the world
Tax Credits (helps bring business for production)
Crews are world-renowned
A lot of acting talent (provides a lot of work for union members)
Infrastructure
For aspiring actors who wish to build their skills, would you say that Toronto is a great place to start if they live here?
Ivan Sherry: I think you can get great training in a number of cities across the country, and it's important for an actor to be trained in as many genres as possible. George Brown College has just started Acting for Media a program which focuses on acting in other media besides theatre, which I'm very proud to be a part of.
For more information on MoCap U visit: www.mocapu.ca