Nintendo's Switch is getting another helping of Double Dragon, as the arcade version of DDII is coming home. The game is available on the console as of today.
Back in action
I love Double Dragon. I'd imagine I'm not exactly alone in that, since the series has somehow managed to stay culturally relevant since the 80s. It's easy to see why, since arcade side-scrollers don't get too much more iconic.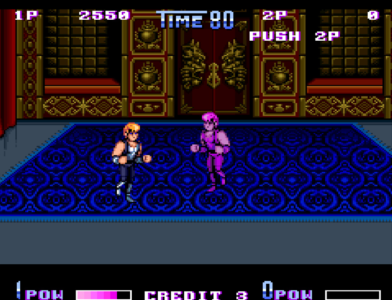 The Lee brothers battle from left to right in all of their games, smashing bad guys (and gals) as they go. The graphics are nice and cartoony, and the designs are sharp and colorful. Moves are simple with punches, kicks, and jumping attacks. Combine all of that with a quest that's not all that easy to beat, and you've got a game that'll have fans coming back for years. Maybe decades.
With the first game already a part of Nintendo's "Arcade Archives" series on the Switch, fans can now replay part II. If you haven't played it already, Double Dragon II is very similar to the first game. And I mean that in every way. The only thing super different is that the somewhat-non-existent story is new. That's about it.
But that doesn't mean that you shouldn't tale a look since, again, this is another classic arcade Double Dragon on Switch. And for me anyway, that's a good thing. Double Dragon II is available right now from Hamster, and will cost you $7.99 USD.